CEOs Get Fewer Perks
New SEC rules requiring companies to disclose perks that cost more than $10,000 lead to a decline in swanky extras
Jena Mcgregor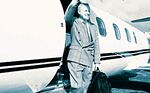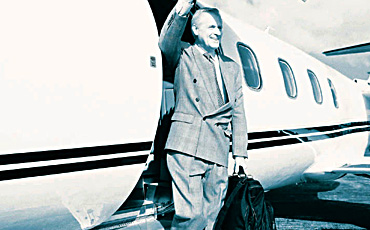 It may still be good to be king, but increasingly the job is coming with fewer perks. In its third annual study of fringe benefits for chief executives, compensation research firm Equilar found that the median values of seven of the nine major CEO perquisites that it tracks—from personal aircraft use to country club memberships—were down or remained flat from 2006 to 2007. The prevalence of such swanky extras fell too, with most categories showing lower rates of occurrence this year.
The decline is an expected result of Securities & Exchange Commission rules that went into effect last year. The new rules stipulate that companies disclose perks that cost more than $10,000, far lower than the previous $50,000 threshold. With a brighter spotlight on lavish extras that could prove embarrassing to a company, more boards have been ending or reducing CEO benefits. "For many shareholders, the presence of excessive perquisites has become an acid test on governance," says David Wise, a senior consultant in the compensation practice at management consulting firm Hay Group.
In addition, more disclosure may explain some of the increases that remain, such as the prevalence of corporate housing benefits, says Equilar research manager Alexander Cwirko-Godycki, which may not have been disclosed separately in the past. Some companies, especially after the SEC sent letters to companies last fall asking for more detail on compensation decisions, are choosing to disclose more than what's required. Others may be disclosing more because, due to the timing of their fiscal calendar, this was the first year they were required to file under the new regulations.
Beefed-Up Security at Dell
Still, the study, which examines perks for CEOs of the 95 largest public companies by revenue, did show two increases that ran counter to the overall trend. Tax payments on perks and benefits—extra cash to make up for taxes assessed for the imputed income of fringe benefits for CEOs—actually rose in value this year by 43.6%, from a median of $23,951 in 2006 to $34,396 in 2007. (These payments are separate from the tax "gross-ups," as they're often called, that some CEOs receive for their severance packages.) "That's surprising," says Cwirko-Godycki, especially given how much attention has been paid to this issue. "Perks have always been a controversial issue; paying the taxes on top of the perks has been even more so."
Meanwhile, the median value of personal and home security benefits for CEOs also increased by 14.4%, from $25,609 to $29,291. But Cwirko-Godycki is quick to point out that the value would have actually fallen this year had it not been for one significant outlier: Michael Dell, who received $1,034,750 in security benefits. (The amount was similar to what Dell earned as chairman the year before, but he was included in Equilar's study only after returning as CEO in early 2007.) In a statement to BusinessWeek, a spokesman for Round Rock (Tex.)-based Dell (DELL) says the company does not consider the security payments a perk, but a business-related expense mandated by the board. The company also says the amount of security Michael Dell receives is determined with consideration that he is a recognizable industry leader and public figure worldwide.
Most perks, however, declined in value or prevalence. The median value of club memberships dropped most significantly, falling 64% from $11,070 in 2006 to $3,996 in 2007. Financial planning fees were down 9.2%, from $17,156 to $15,575. And personal use of aircraft, the perk that most "seems to get under shareholders' skin," says Hay Group's Wise, also fell. In 2007, the median outlay for CEOs flying on corporate jets was $109,743, down 9.8% from $121,676 in 2006.
Before it's here, it's on the Bloomberg Terminal.
LEARN MORE