Big Opportunities in Small-Cap Stocks
A small-cap veteran says now, while companies are undervalued, is the moment to buy inlest you miss out on the upswing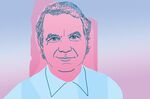 Though Nicholas Gallucio has only managed the GAMCO (GBL) Westwood SmallCap Equity Fund (WESCX) since July 1, he's a veteran when it comes to small-cap stocks. Previously, he managed the TCW Value Added (TGSVX) Fund, where he topped the benchmark Russell 2000 Index by an average 2.4 percentage points a year, net of fees, for 24 years. BusinessWeek's Tara Kalwarski asked Gallucio for his take on the recent small-cap rally.
Why are small caps up?When the credit crisis hit, there was a flight to safety. Small-cap stocks were liquidated without regard to fundamentals and valuations, causing them to stumble badly. This latest pop is the first tiptoeing of investors back in. Because of their size, it does not take much money to drive small caps up.
Is this a time to dip in?Yes, because you never know when the economy will show improvement. The best thing to do is build positions in companies that look cheap. Valuations are as attractive as I've seen in a decade. Sometimes you have to suck wind and buy stocks on the way down, because you don't want to be caught underinvested and miss the upswing.
What looks especially good?I like stocks in the technology sector. The bellwether tech companies—like Hewlett-Packard (HPQ), Intel (INTC), and IBM (IBM)—have reported good earnings, which bodes well for the recovery of smaller tech companies, because their fortunes are tied to the big guys. And I've started nibbling in regional banks. The survivors in this space, the healthy ones with the strong balance sheets, will acquire the weaker ones. KBW (KBW) is a full-service investment bank that should benefit from a wave of corporate restructuring.
And on the flip side?Health-care stocks have seen earnings and stock prices hold up rather well in this environment, so their valuations have not come down to the rock-bottom levels of other sectors.
What's to come?We need a stabilization of the financials for the market to really rally. When we get moderation in energy prices and a deceleration in the decline in housing prices, we'll get some stabilization. But in the end, stock picking wins out in any environment. The best thing for an investor to do now is to wear blinders and not listen to CNBC. Sooner or later, the market will turn.
Before it's here, it's on the Bloomberg Terminal.
LEARN MORE