Price Increases Hurt Entrepreneurs
Runaway commodity costs are hitting entrepreneurs especially hard, as consumers tighten their purse strings
Jeremy Quittner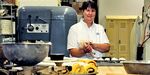 Since October, flour costs have tripled and fuel prices nearly doubled for the 62-year-old Cold Spring Bakery, a 40-person family-run company in Cold Spring, Minn. Just to keep up, Lynn Schurman, co-owner of the $2.5 million enterprise, had to raise prices 10% in February and an additional 5% in August.
Caught between spiraling commodity prices and the fear of alienating customers, entrepreneurs such as Schurman are treading carefully. "I have to gauge how much I can increase prices, make sure I am not overcharging, and hope I can pay my bills and stay in business," Schurman says. "You can't be changing prices every week. Customers won't stand for it."
Schurman's predicament is an increasingly common one, and food producers in particular face a double whammy. Oil prices briefly jumped to more than $140 a barrel, while prices for natural gas are nearly twice as high as they were last year. Floods in the Midwest have cut agricultural production, while farmers devote even more land to ethanol-producing corn rather than wheat. Crops such as the hops used by beer brewers have skyrocketed to about $35 a pound, compared with $4 a year ago.
Just about any business that relies on deliveries has been affected. "If [trucking companies] are going to survive, they can't absorb these costs; they have to pass them along," says Bob Costello, chief economist for the American Trucking Assn.
Schurman routinely sees $5 to $15 fuel surcharges tacked on to the dozens of deliveries her company gets each week. "Sugar, shortening, chocolate chips, fruit fillings, and flour in bulk, this all comes by truck," says Schurman, who now tries to consolidate shipments by placing bigger orders. She's added her own surcharge to the longer-distance deliveries her four trucks make to grocery stores.
Such math has made inflation the biggest concern for 20% of the small business owners surveyed by the National Federation of Independent Business in June, the highest reading since 1982. In April, 9% of small business owners said they had raised prices between 5% and 10%. Five percent had raised prices more than 10%.
SKY-HIGH MEETS SLUGGISH
The sluggish economy will prevent some small businesses from raising prices, says Kathryn Kobe, a senior economist for Economic Consulting Services, based in Washington, D.C. In fact, "Retailers might have to lower prices to get stuff off their shelves," she says.
Competition prevents others from passing along higher costs. Henry Molded Products in Lebanon, Pa., makes recycled paper products used as packaging. The company has about $10 million in annual sales and a monthly power bill of about $150,000. President and CEO Douglas Henry fears that bill might soon jump 30%. In November the 100-person company will have to renegotiate its gas contract, which guarantees gas at $10 per thousand cubic feet. Market prices are currently more than $13. Delivery costs for natural gas will also go up. "We will lose customers if we try to pass along these huge amounts," says Henry, citing competition from overseas.
Schurman is not sure how long she will be able to keep prices in check at Cold Spring Bakery: "Every time I turn around there is another invoice with a price increase, and next week prices will be up again."
Back to BWSmallBiz August/September 2008 Table of Contents
Before it's here, it's on the Bloomberg Terminal.
LEARN MORE