Local Banks Caught In Subprime Mess
They may not be the culprits in the subprime mess, but community banks are feeling the aftereffects
Jeremy Quittner and Amy Barrett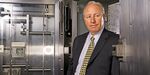 James Macphee, Chief Executive Officer of the 32-employee Kalamazoo County State Bank, says his bank never wrote subprime mortgages. But Kalamazoo State and other small banks are getting hammered nonetheless. "We feel like we are part of the unintended consequences of what was going on in the state for 10 years," MacPhee says. Many of his customers got subprime loans from other lenders. Now, with home values down and interest rates up, they're looking to MacPhee for refinancing.
Despite small banks' reputation for conservative lending, their financial problems in some ways mirror larger institutions'. Although small banks' strong risk provisions give them some stability, they also have fewer options than large banks should they falter. Banks in states hardest hit by the mortgage crisis, such as Florida, Arizona, California, and Nevada, are expected to face the toughest going.
Certainly no one's predicting a repeat of the savings and loan crisis, when about 1,500 banks foundered. This time, the Federal Deposit Insurance Corp. has compiled a confidential list of 90 problematic banks. Conservative estimates say that number could eventually top 200. But those are typically larger institutions which, proportionately, made many more risky loans than smaller banks.
That doesn't leave community banks off the hook. In recent years, "community and midsize banks, in particular, increased their exposure to commercial real estate credit since it is a lending category where smaller institutions have remained competitive," said FDIC chair Sheila Bair, in June testimony before the Senate Banking Committee. Small banks also increased their exposure to construction and development loans. The FDIC's latest Quarterly Banking Report says that at small banks, the value of loans secured by real estate and no longer collecting interest jumped 30% in the second quarter, to nearly $12 billion. Big banks saw a 33% jump. Similar loans in construction and development rose more than 40%, to $6 billion, but troubled large-bank loans to construction and development clients rose 52%.
Smaller banks do have strong risk-based capital ratios. These ratios measure capital compared with liabilities, and indicate how well cushioned a bank is to withstand loan losses. Such ratios stand at 19%, on average, for small banks, compared with 12% for larger ones, according to the fdic. The minimum ratio is about 8%, experts say, and 10% is considered high.
But in the event of trouble, smaller banks are less likely to benefit from a government bailout. Plus, "small banks can't go to the capital markets to raise equity capital because it's too expensive; large banks can," says Robert Patten, senior banking analyst at investment bank Morgan Keegan.
MacPhee, for one, says overzealous mortgage brokers have done long-term damage to his bank's prospects. "Those folks are gone, but they took with them a significant amount of our market share of good, solid customers," he says. It'll be a long time getting them back.
Back to BWSmallBiz August/September 2008 Table of Contents
Before it's here, it's on the Bloomberg Terminal.
LEARN MORE