Deducting College Costs; Selling to Seniors Online
Deducting College Costs; Selling to Seniors Online
By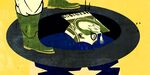 Q: Can entrepreneurs write off master's degrees? My boss owns a hearing aid business and is going for his master's as an audiologist. Should he be writing off all of the cost of his classes, or only a percentage? —J.B., Plattsburgh, N.Y.
A: The cost of higher education is deductible, but only in certain circumstances. According to Internal Revenue Service guidelines, the classes must be needed to improve one's skills at an existing job or to meet the requirements of an employer or outside agency, such as a licensing board. Education expenses are not deductible if the classes are needed to meet minimum job or career requirements, the schooling is undertaken for personal reasons, or the education is to qualify an individual for a new trade or business.
In your boss' case, it depends on why he's going back to school. If he's already an audiologist, and he's getting the graduate degree to improve his skills, he should be O.K., says Maureen McGetrick, a tax partner in the New York office of BDO Seidman. However, if a master's degree in audiology is a minimum requirement for running a hearing aid business, or if your boss is getting a degree to qualify for a new career as an audiologist, then the cost is likely not deductible, she says.
An entrepreneur who is just taking a few classes in his or her field—not going for a degree—gets a different tax treatment, and can probably deduct the entire expense, says Bill Fleming, a managing partner in PricewaterhouseCoopers' private company services group. "But a whole course of study gets you to a new career. It would probably be an uphill battle with the IRS to get that approved as a deduction." It's best to consult with an accountant and maintain meticulous records documenting the costs and the benefits to the business.
REMOTE POSSIBILITIES WITH SENIORS
Q: I sell products to customers with arthritis and other aging problems. How do I reach them on the Web? —Myrna Alpern, Westlake Village, Calif.
A: First, look more closely at your customer demographics: More than one third of the U.S. population over 62 are responsive to online advertising, according to an April survey conducted by Focalyst and Dynamic Logic. But Internet use decreases rapidly beyond age 70, according to Pew Internet research. If you're targeting aging baby boomers, you're more likely to connect with them online; if you're looking for older people, you'll need to focus your efforts on their children and caregivers.
Before you do any online marketing, spiff up your own Web site. "It will be a waste of time creating traffic if people immediately turn around and leave," says Dick Stroud, author of The 50-Plus Market. Then, "Spend money buying ads against keyword searches, or you won't get noticed," says Paul Amatangelo, executive vice-president of 15-person Ames Walker International, which has been selling compression hosiery online for ten years. Next, consider e-mail ads and ads on health-related and boomer sites such as ThirdAge.com or Eons.com.
If you're an expert in your industry, it may pay to establish a blog and update it frequently. That will help search engines pick up on your site more quickly. Or you could offer an informational e-mail newsletter on health topics related to your products and include promotions in the newsletter.
Press releases can help your company get mentioned on relevant Web sites. "An hour spent using Google will provide a list of sites to target," says Stroud. Then ask customers to make referrals, and post them online.
Back to BWSmallBiz August/September 2008 Table of Contents
Before it's here, it's on the Bloomberg Terminal.
LEARN MORE