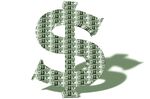 The Federal Deposit Insurance Corp. insures bank deposits up to $100,000 ($250,000 for retirement accounts). But with bank failures a real possibility, what's the smart thing to do if your business needs to keep more than $100,000 in cash? One option is to use the Certificate of Deposit Account Registry Service (CDARS), a network of 2,150 federally insured banks that syndicate large cash deposits.
Say you want full FDIC coverage on $1 million. You go to an originating bank in the CDARS network (a list is available at cdars.com), and that bank splits your funds into sums just under $100,000 and shares them with 10 other banks. The banks hold the money in CDs with maturities from four weeks to five years. CDARS will insure up to $50 million. You get a single consolidated statement each month. CDARS is free for depositors.
Back to BWSmallBiz August/September 2008 Table of Contents
Before it's here, it's on the Bloomberg Terminal.
LEARN MORE