Starbucks: Big Investors' Divorce Grounds
Maverick Capital is the latest large shareholder to bail, perhaps not willing to wait and see if CEO Schultz can turn the coffee giant around
Ricky Mcroskey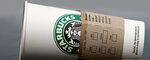 The past few weeks have been a real grind for investors in Starbucks (SBUX). First came the news in July that the coffee behemoth was closing more than 600 U.S. stores. Then the company posted a $6.7 million loss in the third quarter. And now, there's news that another big shareholder has liquidated its position in the company. On Aug. 14, the hedge fund Maverick Capital reported in an SEC filing that it had dumped 12.5 million Starbucks shares sometime before June 30.
Other major investors that unloaded their shares were Nelson Peltz's Trian Partners, which sold more than 800,000 shares, and Fidelity Management & Research, which shed 5.5 million. In the past year, Starbucks' stock price has slipped more than 15%.
It begs the question: Why are some bigger investors cashing out, and do they see new trouble brewing for Starbucks? (Both Maverick Capital and Trian Partners declined to comment for this story, and Starbucks did not respond to an e-mail request for comment.)
In a third-quarter conference call, Starbucks Chief Executive Howard Schultz emphasized the company was "transforming the business for long-term, profitable growth" as the seemingly ubiquitous brand scales back its growth and tries to revitalize its image as a cozy, upscale coffeehouse on every corner. (Schultz's transformation may still be a ways off: On July 29, Starbucks said it was slashing 1,000 support positions worldwide, and closing 61 of its 84 stores in Australia.)
To be sure, some investors still think highly of the coffee king, and are banking on the company's cost-cutting to reignite depressed share prices. Between Mar. 31 and June 30, Lateef Management Associates purchased more than 14.5 million Starbucks shares, and D.E. Shaw increased its position by more than 5.8 million shares over the same period. Plus, many restaurant companies would still kill for Starbucks' 26.5 price-earnings ratio, which dwarfs the industry average of 19.1, according to Standard & Poor's.
Restoring Luster
But Schultz faces a tough battle in bringing back the company's traditionally prolific growth. As recently as 2004, Starbucks' stock traded at an eye-catching 68 times earnings for the trailing 12 months, according to S&P research. "The big problem is they've been at the demands of Wall Street for so long to continually increase sales and increase the rate quarter-over-quarter," says Andrew Hetzel, a coffee industry consultant. "But you can only do that for so long."
Since reclaiming the CEO spot in January after an eight-year hiatus, Schultz has launched several initiatives to restore the luster to the Starbucks brand amid increased competition from Dunkin' Donuts and McDonald's (MCD) and a steady slide in the company's stock price. In April, the company tweaked its logo and introduced a less-potent coffee blend called Pike Place Roast—named after the Seattle market in which Starbucks was first offered—to stress the company's roots while catering to more mainstream coffee drinkers. In June, Starbucks began offering customers free Wi-Fi access in stores as part of a customer loyalty program. And in July, Schultz began offering fruit smoothies to spur afternoon sales. While costs have increased, some of the efforts may have helped: Third-quarter revenues increased 9% to $2.
57 billion.
Two Steps Forward, One Step Back
But the recent moves haven't completely convinced investors. Excluding the costs associated with store closings, the company's earnings per share of 16¢ still fell 2¢ shy of the consensus estimate of Wall Street analysts for the third quarter—and came in 5¢ less than the year-earlier figure. One of the chief concerns for investors may be the company's thinning margins. Rising shipping and utility costs, mixed with elevated coffee prices, may put pressure on Starbucks to raise prices again. July prices for green coffee beans, for instance, were 25% higher than the previous year's, according to composite price figures from the International Coffee Organization.
But since the company already raised prices on lattes and Frappuccinos by 9¢ last summer and now faces a weakened economy, some analysts see margins continuing to shrivel. For instance, a recent research note by JPMorgan (JPM) predicted a 400-basis-point decline in the company's U.S. operating margins because of increased labor and utility costs. Says Nicole Miller, a research analyst with Piper Jaffray (PJC): "Every time they take a step forward to address something, they have something else working against them."
Perhaps more troublesome for investors has been watching the chain scale back its international growth. During the third quarter, the company said sales slowed in Canada and traffic declined in Britain—Starbucks' two biggest international markets. For 2009, the company also lowered its expectations for international store openings, now planning to net 900 new stores in 2009, compared with the previous goal of 1,050. On top of that, Chief Operating Officer Martin Coles was reassigned to run international operations, which some analysts see as a sign that international growth is in serious need of help. "We interpret the management change as a sign of problems, and data/comments in the quarter support that concern," said Joe Buckley, a Banc of America Securities (BAC) analyst, in a note.
Weakened by Success?
What's interesting about the debate over Starbucks' future is that the seeds of its success—rampant expansion and the ability to lure mainstream coffee drinkers to its pricey brews—now could represent one of its greatest weaknesses. While broadening its customer base has galvanized sales over the years, it has also made the company's revenues more susceptible to economic slumps, as lower-income consumers have been forced to cut back their purchases differently than a higher-income demographic, says Banc of America's Buckley.
Also, the company's trademark of specialty coffee loses its appeal if it stops being perceived as special and becomes too commoditized, says Hetzel. "You see Starbucks coffee served in airplanes, hotel rooms—it's everywhere," says Hetzel. "They've really diluted what that image means as a lifestyle brand."
Investors are encouraged by an increasingly hands-on management—shares jumped 8% on the day Schultz returned in January—but their optimism is often tempered by the realization that a complete turnaround won't come anytime soon. "Despite our favorable view of the actions taken by management to date to transform the business, we think the benefits of cost [savings], store closures, and reduced capital expenditures will be overshadowed by the current state of the business," said a recent Goldman Sachs (GS) research note. That may be why investors like Peltz ridded themselves of the stock, which has fallen more than 55% since its all-time peak in October 2006: They didn't have the patience to see if the turnaround will materialize.
"It's not that the company isn't working hard to turn things around or isn't focused," says Piper Jaffray's Miller. "It's just that the turnaround is going to take a lot longer than people originally anticipated."
Before it's here, it's on the Bloomberg Terminal.
LEARN MORE