Go Ahead, Use Facebook
Unilever tries bridging the tech divide
Rachael King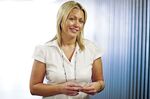 Wendy Wilkes was giving a presentation about Unilever's (ULVR) information technology to 30 new hires—most of them barely out of school—and they were not happy. They didn't like the company-issued mobile phones and laptops (or lack thereof). The employee Web site was so 1990s it didn't have interactive features, such as Facebook. And they couldn't download iTunes (AAPL) or instant-messaging software to communicate with people outside the company.
Wilkes can certainly identify with their gripes. The 27-year-old manager also joined the maker of such consumer staples as Lipton, Slim-Fast, and Vaseline right out of college. In school, she was accustomed to using her Hotmail account from any computer. But from her desktop at work she had access to corporate e-mail only. Not to mention that instant messaging—the foundation of her social life in college—was forbidden with anyone outside the company. "It was the amount of lockdown that surprised me the most," she says.
For anyone born after 1985, entering the workforce is a technological shock. Raised on MySpace.com (NWS) and Wikipedia, these workers can't comprehend why they should have to wait 18 months for a company to build corporate software when they can download what they need instantly. "Technology is an important thing in my personal and work life, and I think the two of them should be connected," says Amy Johannigman, a 22-year-old college senior who worked at a company one summer where the use of social-networking sites was discouraged, camera phones verboten, and the interns were told to limit personal e-mails.
REVOLT IN THE RANKS
Corporate policy isn't stopping Johannigman's contemporaries. Sure, there are official policies against using gear the tech department hasn't sanctioned, but the sheer number of workers who are flouting the rules makes enforcement nearly impossible. Consulting firm Forrester Research (FORR) even coined a term for workers ignoring corporate policy and taking technology into their own hands: Technology Populism.
At Unilever, half of the desktop software and services used by employees comes from outside the company, and a lot of it shouldn't be there—Skype (EBAY) and iTunes, to name just a couple. "We can't stop them," says Chris Turner, Unilever's chief technology officer. "They're not accepting no as an answer."
Neither did Wilkes. She joined Unilever with a degree in information management and soon became a member of the marketing department's support team, where she experienced Unilever's rigid rules firsthand. So Wilkes put together some ideas about how employees could be more productive using consumer technology and sent her thoughts to Turner.
About six months ago, Turner offered Wilkes a new job, basically, in her words, to "get involved in trying to make a difference." Now Wilkes is one of 13 so-called "consumerization architects" whose job is to spread the use of popular—and in many cases free—technology. For example, Wilkes is looking into letting employees install webcams so they can confer by videoconference and cut down on travel time.
Unilever is still testing how to give employees more digital freedom. It may move users outside the corporate firewall and allow them to connect via their own computers, provided they're using certain security technologies. Anecdotal evidence suggests that the savings could be millions of dollars. "We see this as a real opportunity to start altering the cost model to deliver IT," says Turner.
Turner's ideas are unpopular with some people in his own department. But, as he points out, the social and economic forces are overwhelming.
Join a debate about Web-surfing on company time.
Return to the Business @ Work Table of Contents
Before it's here, it's on the Bloomberg Terminal.
LEARN MORE