Forewarned Is Forearmed
Give your staff a user's manualto you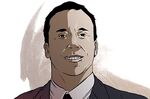 A "User's Manual to Your Manager" can cut out office dysfunction. By letting your staff know how you operate, you can teach them how to deal with you and avoid conflict. Below is a sample manual to use as a template.
HOW I WORK
Knowing what makes me tick will help both of us avoid a major meltdown
MY STYLE
When I'm under pressure, I get serious. Be ready to answer "why" five times.
WHEN TO APPROACH ME
Please don't bring important issues to my attention if you run into me in the break room.
VALUES
I value loyalty to our company's values. The CEO gets the same treatment as the janitor.
COMMUNICATING WITH ME
Have conviction for your point of view. I respect people who push back. Be prepared.
WHAT I WILL NOT TOLERATE
I am very unforgiving of people who don't admit to or cover up mistakes.
FEEDBACK
I don't give much feedback. Assume I'm satisfied with you unless I tell you otherwise.
HOW TO HELP ME
I have a tendency to do things myself. Please suggest things you can take off my plate.
Return to the Business @ Work Table of Contents
Before it's here, it's on the Bloomberg Terminal.
LEARN MORE