Boeing Presses Unions to Drop Traditional Pensions
In contract talks, Boeing embraces defined-contribution plans that grow less, but free up company money
Joseph Weber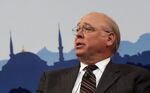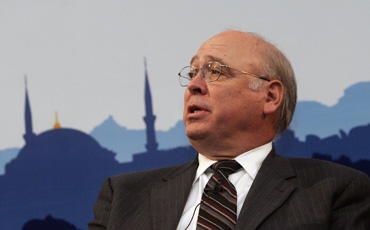 Boeing, like many other companies, wants to phase out traditional pensions and instead put new workers into a 401(k)-like plan. As Boeing's contract talks with its two main unions gather steam in August, the issue is taking on heat.
The move, company spokesman Timothy Healy says, would free up money for research and development or other purposes that Boeing (BA) now must set aside for pension plans whenever an investment, in the stock market or elsewhere, comes up short. Along with the uncertainty this brings to Boeing's budget, the cost for funding its pension plans can run into the billions, since the liability for them now totals about $46 billion—not far from Boeing's own market value.
For nonunion workers, Boeing plans to close off a traditional plan at the end of this year, putting new staffers into a so-called defined-contribution plan. Boeing's contribution to that plan is limited, fixed, and predictable. Gains will fluctuate with investment values.
The aerospace giant wants to do the same with union employees, but is running into resistance from its two largest unions, the International Association of Machinists and the Society of Professional Engineering Employees in Aerospace. The company has been in preliminary talks with the two, and the negotiations are slated to get serious on Aug. 21. The unions have strongly opposed the change in briefings with reporters.
"Nobody on the payroll today is willing to sell out their kids—the next generation of workers," says Connie Kelliher, a spokeswoman for the IAM, whose contract with Boeing expires on Sept. 3. She cites the stock market's recent tumult as proof that retirement plans with no guaranteed benefits are a bad idea.
But Boeing has plenty of company in offering plans that would shift much of the burden for retirement-plan gains onto employees. While 83% of midsize and large companies surveyed by Hewitt Associates in 1990 offered traditional plans, and only 14% offered defined-contribution plans, the picture has since reversed: Only 21% of such companies now offer traditional plans, while 61% offer defined-contribution plans. Some 18% now offer cash balance-plus-pension equity plans, hybrids that deliver returns more like Treasury rates than those equities can provide in positive times.
Shifting from Pensions to 401(k)s
Hewitt Associates surveyed about 1,000 large and midsize employers who offer various types of retirement plans to their salaried workers and found a marked shift away from traditional (defined-benefit) pension plans and toward 401(k)-like defined-contribution plans.
1996
1997
1998
1999
2000
2001
2002
2003
2004
2005
2006
2007
2008
Traditional (Defined-Benefit) Plan
73%
71%
66%
62%
58%
53%
48%
45%
44%
38%
33%
27%
21%
Cash Balance Plan
6%
8%
11%
14%
15%
19%
21%
23%
24%
23%
22%
19%
18%
Defined-Contribution Plan
21%
21%
23%
24%
27%
18%
31%
32%
32%
39%
45%
54%
61%
Data: Hewitt Associates
Before it's here, it's on the Bloomberg Terminal.
LEARN MORE