Who Owns Your Loan?
Entrepreneurs are negotiating with tough new creditors as banks look to ditch troubled loans
Amy Barrett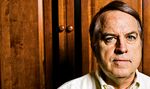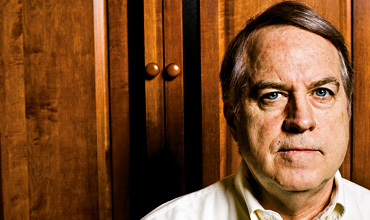 Got a good relationship with your banker? Well, if you're late with your loan payments, it might not matter. Banks looking to spruce up their balance sheets are selling off problem loans, particularly if payments are overdue or borrowers are in violation of bank covenants. (Such covenants often stipulate how much cash a company must have on hand or the percentage of cash flow that can be used to pay debt.)
As of Mar. 31, 2008, problem business loans—those more than 30 days past due—totaled $22.6 billion. That's up 45% over the same period last year, according to the Federal Deposit Insurance Corp. Banks wanting to sell off these loans are finding ready buyers in hedge funds, private equity firms, and finance companies. That means an increasing number of entrepreneurs are getting a nasty surprise: Their bank loan has been sold to a third party they've never heard of.
As the economy struggles, the pace of such transactions has picked up. Kingsley Greenland, chief executive officer of the Boston-based Debt Exchange, a marketplace for bank loans, says that since December sales of business loans of $10 million or less are up "a couple hundred percent" compared to last year. Craig Noell, managing director and CEO at Sherman Oaks (Calif.)-based hedge fund Signature Capital Partners, which buys distressed loans, predicts sales of these loans will soon accelerate significantly.
A Dime on the Dollar
When a loan is sold, the borrower's obligations, and those of the lender, are still governed by the original bank loan agreement. But while a bank may look the other way if a company is briefly in violation of a loan covenant, the new creditor won't necessarily do the same, says Howard Brod Brownstein, principal at Narberth (Pa.)-based workout firm NachmanHaysBrownstein. And if a company is struggling, says Dan Cadle, chairman of distressed-loan specialists Cadle Co., the business owner is often expected to agree to "a lower salary, to live more frugally, and quit living the high life." Federal law protects consumers from overly aggressive collection efforts, but those rules don't necessarily apply to entrepreneurs who have personally guaranteed business loans, say attorneys. "It can be more rough-and-tumble than the banking world," says the Debt Exchange's Greenland.
Dealing with a hedge fund or other private firm is very different from working with a bank. While some creditors will be willing to work out a deal for companies that seem healthy, others are likely to move quickly to foreclose if a company seems vulnerable. The third option is "loan to own," in which the loan holder typically agrees to some concessions in return for a sizable chunk of equity.
The world of trading in distressed loans is invisible to most entrepreneurs. Smaller loans are sold in pools; larger ones (usually with unpaid balances of at least $1 million) sell individually. The buyers study each borrower's file and usually acquire the debt for a fraction of its face value. A loan to a borrower in decent financial health or one that is well collateralized may sell for 90¢ on the dollar, while others may fetch only 10¢. The borrower learns of the transaction via a "goodbye" letter from the bank, which says the loan has been sold. The new holder then sends a "hello" letter announcing the acquisition.
A Forbearance Agreement Can Help
Entrepreneurs should move quickly to work out a deal with their new creditor. Typically, that means a forbearance agreement, in which the business owner makes a concession—perhaps by pledging additional collateral—in exchange for lenience on the part of the lender.
Tom Hendrickson, president and owner of Monticello (Ark.)-based furniture maker L&P Industries, visited his new lender as soon as he heard that his company's $850,000 loan had been sold to a Warren (Ohio) company called Landmark America. L&P was current on loan payments, but the 40-person, $2.5 million company was in default because its ratio of cash flow to debt service had dropped too low. The loan was about to mature, and because L&P was losing money, Hendrickson knew he'd have trouble refinancing. Hendrickson laid out his turnaround plan, which focused on selling to hotels instead of retail stores. Landmark agreed to roll his loan over for three more years. W. Jeff Buskey, vice-president of operations at Landmark, says Hendrickson's "effort to come to our office improved our relationship with him and gave us a feel for the type of businessman he was."
Hendrickson didn't know what to expect when he showed up in Warren, but says Landmark has been "amazingly good to deal with." He gives Landmark monthly updates on the now-profitable business. He hopes to refinance in 2009 with a new bank loan, paying Landmark off in full.
If there's no promising turnaround plan on hand, a new debt holder will probably move quickly to foreclose. Michael Oliver, owner of Pro Electric, a 30-person electrical contractor in Gainesville, Fla., found out last fall that Wells Fargo had sold his line of credit and that it was now held by Sacramento-based National Credit Acceptance. Pro Electric had been struggling, and Oliver says he was 60 to 90 days behind on his payments when the line was sold. In a court filing, NCA claims Pro Electric owes $80,940. Oliver says he was hoping to work something out with NCA, but in December, NCA got a judgment against his company. Oliver says that in January, NCA sent trucks to his office, asking for payment and threatening to seize some of his assets. Pro Electric immediately filed for Chapter 11 bankruptcy protection, blocking the seizure. (That Chapter 11 filing has since been dismissed.) Through its attorney, KCA declined to comment for this story.
Reeling from the Downturn
In the "loan to own" scenario, loan holders use their leverage to get equity in the company, often through bankruptcy or a forbearance agreement. Case in point: Castle Precision Industries, a Sylmar (Calif.) company that makes and overhauls airplane components, found out in June 2004 that Signature Capital Partners had bought its $2.65 million bank loan from the FDIC. (The FDIC ended up with the loan after the bank that originated it failed.) At that time, Castle had about 120 employees and was still reeling from the downturn in aerospace after September 11, 2001. In 2006, when the loan came due, Castle could neither pay nor find refinancing, and entered into a forbearance agreement with Signature.
Signature contends that, thanks to that agreement, it should now own 20% of Castle. An attorney for Castle says this is not the case. In a court filing, Castle says it has paid off the loan as well as an additional $250,000, and that Signature is not entitled to shares. The two are in litigation. Says Signature's Noell: "It's not that uncommon for things to become contentious because it is frequently the case that an entrepreneur who has started a business does not want to lose control." But when negotiations go poorly, that's the least of what is at stake.
Before it's here, it's on the Bloomberg Terminal.
LEARN MORE