The Euro Zone Is Headed for a Bumpy Ride
Though most of Europe has avoided the real estate slump, the euro zone is feeling the pinch from disparities among its member states
Mark Scott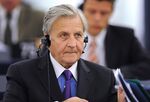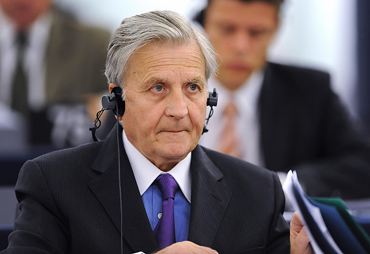 For most of August, business across Europe grinds to a halt as Germans, Italians, and the rest of the Continent head off for month-long vacations. This year, Europe's sun-seekers may want to savor their time away from the office a little more than usual. That's because bad economic news awaits their return to work as the euro zone—the 15-country bloc that uses the euro as its currency—moves headlong toward recession.
By any measure, times are getting tough for Europe. Business activity hit a seven-year low in July, and growth in the region's gross domestic product is expected to slump to 1.5% in 2008, compared with 2.6% last year. In the once-booming Spanish economy, the imploding domestic housing market (BusinessWeek.com, 7/21/08) has pushed the unemployment rate to 10.7%—the highest for any member country of the Organization for Economic Cooperation & Development. Even in Germany, the region's largest economy, declining exports have cut industrial production to its lowest level since the late 1990s (BusinessWeek.com, 8/01/08).
European business is suffering, but companies won't get much relief when the European Central Bank makes its monthly interest rate announcement on Aug. 7. Economists expect the ECB to keep rates unchanged at 4.25% despite the euro zone's decline in economic activity. The bank's tough stance is an attempt to keep a lid on soaring inflation, which hit a record high of 4.1% last month. That's well above the ECB's 2% annual target.
With no rate cut expected to jump-start the economy, businesses across the Continent are in for a bumpy ride for at least 18 months. Tightening credit markets have put the squeeze on corporate spending, which has sent trade within the euro zone into a tailspin. The rising strength of the euro against other currencies—especially the U.S. dollar—has made European exports more expensive just when foreign firms are looking to cut back on costs.
"A Substantial Deficit"
"There's no obvious trigger for strong economic growth in Europe until the end of 2009," says David Owen, chief European economist at Dresdner Kleinwort in London. "Massive [financial] imbalances need to be worked out, and the corporate sectors in many countries remain in a substantial deficit."
All this comes despite most of Europe avoiding the slowdown in the real estate markets (BusinessWeek.com, 6/30/08) that has stung the U.S. and British economies. Instead, the euro zone is feeling the pinch from disparities among its member states, which have escalated domestic issues into regionwide economic problems.
The main culprits are the so-called PIGS: Portugal, Italy, Greece, and Spain. After posting above-average growth since joining the euro zone in 1997, the countries' economies are now stalling due to a cutback in bank lending and an increase in loan defaults. Outstanding corporate debt in Spain, which until recently accounted for a third of Europe's growth, currently stands at 127% of GDP. As most of that is linked to the country's floundering construction industry, banks are unwilling to continue financing the sector, which means bankruptcies—and job losses—are starting to add up.
"Things are looking pretty gloomy for Spain for the rest of this year and into 2009," says Ben May, European economist at consultancy Capital Economics in London, who expects Spanish domestic growth to slow to 1.7% this year, from 3.8% in 2007.
Not that Spain is the only country to fall afoul of the credit markets. Both Italy and Portugal have bulging corporate debts of almost 100% of GDP, which has brought industrial growth almost to a standstill. The Italian economy is expected to increase a mere 1% this year, and Portugal should post a 1.2% rise in GDP for 2008. Even the Greek economy, which is predicted to boast an above-average growth rate of 3.4% this year, is faltering due to a downturn in the country's manufacturing sector.
Ripple Effect
So how are the PIGS' problems affecting the wider euro zone? Basically, France and Germany, the region's largest economies, have banked on the 10-year rapid growth of their southern neighbors to offset lukewarm domestic demand in northern Europe. With the likes of Spain and Italy now tightening their belts, the industrial powerhouses have been left with dwindling exports just as the credit crunch starts to hit their own economies.
This downturn has been particularly painful for Germany, which sends roughly two-thirds of its exports to other European countries. Orders for German goods have been falling all year, and the Ifo Business Climate Index—an indicator of German business sentiment—fell more than expected in July as firms remained pessimistic about future export demand. "In 2009, the GDP growth rate [in Germany] might just slip under the 1% mark," says Stefan Schneider, chief international economist at Deutsche Bank. The country's economy should grow roughly 2% this year.
The situation isn't much better in France, where exports fell to $53.7 billion in May, compared with $54.6 billion for the previous month. The government reckons the economy grew just 0.2% in the second quarter of 2008, the slowest increase since 2006. Annual GDP growth should hit 1.5% this year.
The downturn in exports follows a decline in consumer confidence, to a 21-year low, and a jump in domestic prices to a 17-year high. "[This] shows the slowdown in the euro zone is really starting to take hold," says Gabriel Stein, director of consultancy Lombard Street Research in London.
Before it's here, it's on the Bloomberg Terminal.
LEARN MORE