Nike's Radical New Olympic Riding Boot
It's not yet clear how tradition-bound equestriansor Olympic judgeswill view the iconoclastic footwear
Jay Greene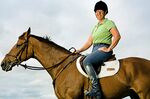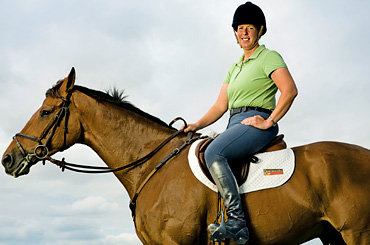 When Nike (NKE) unveiled new footwear for athletes in all 28 sports at the Olympic Games, one of its offerings prompted skepticism: an equestrian boot. One rider opined on a Web site that it looks like "the stripper boot of the horse world." U.S. Olympic rider Gina Miles wonders if wearing a swoosh might lead to lower scores in a sport that prides itself on centuries-old traditions. And Nike archrival Adidas, which is also creating new shoes for the Games, said no to riding boots. "We didn't feel we could come in with some meaningful innovation," says James Carnes, Adidas' creative director.
Nike insists its offering, dubbed the Ippeas (Greek for "rider"), allows for better performance than hand-cobbled leather boots. It used its Air Zoom cushioning—a staple in its sneakers—in the sole to make the boot more comfortable. The century-old spur system was replaced with a titanium screw-in model that was easier to install and adjust. Instead of a vertical zipper on the back of the boot, Nike designed one that wraps around the calf. There's also grippy rubber on the part of the boot that touches the saddle to improve handling, as well as red piping and a shiny heel for flourish.
The world will get to see the Ippeas on the feet of U.S. rider Amy Tryon, a bronze medal winner at the 2004 Athens Games, as well as on the 14 members of the Chinese equestrian team. Tryon says the snug fit gives her greater control over her horse than any other boot she has worn. "If nobody tries to push the envelope, nothing changes," she says.
In the broader equestrian world, the reception remains mixed. Nike's Olympic footwear director, Sean McDowell, concedes that the idea of a new riding boot was initially a tough sell, but he's happy with the end result. Emily Esterson, editor of trade publication Equestrian Retailer, notes that "for a sport that's perceived to be so elitist, Nike brings a populism to it." Still, Nike says it hasn't decided if it will leverage its Olympic marketing play into a product for the general horse-riding public. It recently stopped mass-producing shoes for cycling because the market was too small. Just getting its swoosh in the equestrian ring, though, is a victory in itself.
Before it's here, it's on the Bloomberg Terminal.
LEARN MORE