Learning from the Olympics
From GE to Nestlé to watchmaker Omega, companies use the Games to test-drive new ideasand strut their stuff
By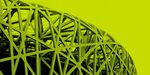 When U.S. Women's soccer defender Heather Mitts hits the field for the Olympics, she'll rely on more than her gear, teammates, and fans for support. Mitts suffered a torn ligament last year and had to sit out the World Cup in September. But she's back for the Beijing Games. And her confidence will no doubt be boosted by the knowledge that doctors are nearby, ready to scan her knee at the first signs of stress. They'll be using a compact ultrasound machine, the LOGIQ i from General Electric Healthcare (GE). The 12-pound device can produce detailed images of even the tiniest tears in her ligament—every bit as sharp as those from the 800-pound machines found in hospitals.
It's part of GE's strategy of using the Olympics to show off its latest innovations. GE deployed an earlier version of the LOGIQ i at the 2006 Winter Games in Turin, giving researchers a chance to test-drive the equipment in a high-profile environment where extreme injuries often occur. Feedback from athletes and trainers, meanwhile, helped improve the machine. And just as important for GE, sales of its ultrasound equipment used for sports medicine have jumped 75% since Turin. "The Olympics are a huge marketing opportunity for GE," says Peter Foss, GE's Olympics sponsorship chief.
The Olympics have long been a showcase for cool athletic gear, from the ultralight Adidas track shoes worn at Tokyo in 1964 by German gold medalist Willi Holdorf to Nike's lightweight, moisture-wicking shirt worn by sprinter Kathy Freeman at Sydney in 2000. And the Beijing Games are no different. Kobe Bryant and LeBron James will sport Nike's (NKE) Hyperdunk basketball shoes, which feature a webbing of liquid-crystal fibers that are five times stronger than steel. Swimmer Michael Phelps may shave a few milliseconds off his times by wearing a sleek pair of goggles from Speedo. And a $25,000 bike, with a frame formed from a single, superstrong piece of carbon fiber, could give a boost to Australia's track cycling team.
But it's not just sporting goods and sportswear companies that use the Olympics to drive their innovation strategies. Companies from a host of industries—architecture, technology, food production, and more—have benefited from working with athletes or local Olympic organizing committees to develop fresh ideas. At the 1960 Squaw Valley Winter Olympics, the first to feature computerized scoring, IBM exhibited its mainframes behind a glass wall, hoping to impress business customers. Four years later, at the Winter Games in Innsbruck, Xerox showed off five of its newest photocopiers, which were used to run off copies of score sheets at the torrid pace of seven pages per minute.
Watchmaker Omega, the Games' official timekeeper since 1932, has long showcased new technologies at the Olympics, even if they have little to do with the timepieces that are the company's mainstay. Back in 1964, for example, Omega unveiled a system for superimposing athletes' times on a TV screen, a technique that became the norm in sports broadcasting. In Beijing, the company has introduced motion sensors (to spot false starts) and global positioning satellite systems (to track rowers). Omega says that showing off inventions from its R&D labs at the Games boosts its reputation for precision. "Timing a prestigious sporting event gives real credibility to our brand," says Stephen Urquhart, president of Omega Worldwide.
French-Chinese tech company ASK-TongFang has developed radio-frequency-identification chips for the Games, similar to technology that retailers worldwide are likely to use soon to track products from the factory floor all the way to the consumer's home. The Beijing organizing committee wanted to eliminate counterfeiting of tickets, so it hired ASK-TongFang to make tickets with tiny computer chips that can hold various bits of information.
For most events, these contain only fairly basic data such as the seat number, but for the opening and closing ceremonies each ticket will have the bearer's name, passport or ID card number, and other details. The cost: 45 cents per ticket, compared with about 3 cents for regular bar-coded tickets.
Given the billions of dollars Beijing has spent sprucing up for the Games, many of the Olympic venues have become innovation showcases. The main stadium, by Swiss architects Herzog & de Meuron, features an unorthodox steel structure that makes it look like a giant bird's nest. That spurred Chinese construction companies to learn hyper-precise welding techniques they had never attempted before. The National Aquatics Center, nicknamed the Water Cube, is clad in a shimmering blue plastic coating that looks like bubbles. It traps 90% of the solar energy that hits the structure to keep the building warm, so the facility uses less energy to heat its five pools. At the basketball stadium, an aluminum alloy skin reflects most of the sun's rays, so the gym's cooling system will use less than half the energy of a more conventional structure.
Most of the innovation, of course, happens on a much smaller scale. PowerBar, for instance, a Nestle (NSRGY) subsidiary that makes vitamin-enhanced energy foods for athletes, has come up with a new, user-friendly package for an energy liquid that Nestle says can boost cyclists' speeds. These are used by bikers who want a quick blast of carbohydrates when their legs start to give out. But squeezing the sticky liquids out of foil pouches was messy. So Nestle researchers in Switzerland came up with the idea of bite-size gel casings that make it easier for athletes to handle the goop even while running or riding a bike.
The Olympics are an unparalleled marketing platform, and companies see innovation as a way to grab the public's attention. Speedo, for instance, got so much press at the 2004 Games in Athens for its full-body swimsuits—which help swimmers glide through the water with less resistance—that it decided not to spend a dime on advertising related to the Beijing Olympics. The decision "was risky," says Craig Brommers, Speedo's vice-president for marketing. But it has paid off. The company in February introduced an updated line of full-body suits, called the LZR Racer, and swimmers wearing them have since broken numerous world records. That has generated tons of free media coverage, which leaves money to spend on mass-market swimwear using LZR technology. By the 2008 holiday season, Brommers says, Speedo will offer men's swim shorts that repel water like the LZR does and a suit for women that shapes the torso to reduce drag.
General Electric may be going the furthest with its innovation-related marketing push. It's building a 16,500-square-foot "Imagination Center" with displays of new products such as the ultrasound machine that Heather Mitts will benefit from and a selection of the company's 400 other Olympics-related projects. These include rainwater-recycling at the National Stadium, wind turbines for powering the games, and a small, energy-efficient MRI machine at the Olympic Village hospital. All told, the company says it has racked up $700 million in sales from the Games. After the event, the entire Imagination Center and its exhibits will be transported to GE's Shanghai offices. Clearly, GE hopes the spirit of the Olympics will live on—not only the spectacle, of course, but also the fierce competitiveness—to bring new, profitable innovations to market. Says Foss: "The Olympics are a commercial laboratory for us to prove how we can do a better job for customers."
Return to Business & Games Table of Contents
Business Exchange related topics:Olympic BusinessBeijing OlympicsSports Marketing
Before it's here, it's on the Bloomberg Terminal.
LEARN MORE