How Long Will GE Hang On to NBC?
Tight credit and a lack of buyers mean the unlikely marriage will continue for a while
Jon Fine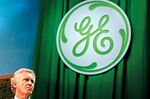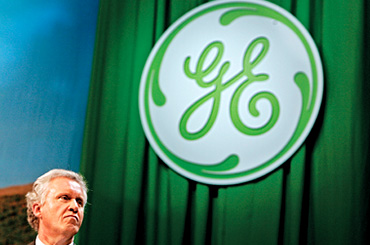 The Beijing Olympics are finally upon us, and from Aug. 8-24 viewers will see the NBC peacock in full preen. An orgy of 3,600 hours of programming will be dished out on NBC itself, on its five sibling cable channels, and, of course, on NBCOlympics.com. It will be big. It will be impressive. And it will do nothing to answer one key question for NBC Universal's owner GE (GE): hold or sell NBC Universal?
The media unit is plainly out of place in the massive conglomerate, for which in 2007 it provided just under 9% of revenue. While in '07 NBC's profit margins topped all GE segments, its revenue growth lagged that of the overall company in '06 and '07 and slowed to 0.1% in the first half of 2008. And no one today forecasts stability for big media companies. The stock price of GE has more or less stagnated since CEO Jeff Immelt took over in 2001, in part because the notion of bona fide multi-industry titans like GE is considered passe. (Even media conglomerates are now passe.) And the governing narrative of GE is hard to extend to NBC. A key tenet of GE exceptionalism holds that it adds value to anything it touches by obsessing over management and management processes like Six Sigma. But that which debugs, say, making turbines simply won't work for the woolly and unstandardizable ways in which movies and TV shows are made. (Disclosure: I am a paid contributor to NBC Universal unit CNBC.)
In mid-July my BusinessWeek colleague Jena McGregor asked Immelt if he expected NBC to still be with GE in two years. He said yes, without qualification, and heaped praise on the unit's cash flow and strategic fit. He's long maintained this line, both publicly and privately. Still, whisperers insist that NBC's recent, complex deal to buy the Weather Channel—it partnered with private equity firms Bain Capital and Blackstone Group (BX) instead of buying the asset outright, as they've frequently done—is a sign of GE's diminishing commitment to media. A GE spokesman vociferously denies this, and even excluding the Weather Channel deal, GE has spent over $1.5 billion on media deals in the past twelve months.
The doubters may have a point. But there is no reason to disbelieve Immelt, though that may have less to do with GE's love for NBC than with the peculiarities of this situation. For one thing: There are no real buyers. NBC Universal last year had $15.4 billion in revenue and $3.1 billion in profit. One media banker familiar with the company says a reasonable purchase price approaches $40 billion. Frozen debt markets nix any private equity player from getting near such a sum, and anyone with that kind of coin is likely running from media assets, not toward them. (Microsoft (MSFT), which can afford it, couldn't stomach paying up for Yahoo! (YHOO), a media company that pays much less to produce its wares than NBC.)
There is always Time Warner (TWX). The prospect of combining the companies' entertainment assets into a joint venture has been tentatively discussed. But if the game is to get GE out of media, a joint venture doesn't do it. And arguably Time Warner's bulk already causes headaches —it's hard to see how going bigger will help.
Also, for the foreseeable future media deal prices will be depressed, no matter how many hours of Olympics coverage NBC will air nor however many millions its stations will pick up from political ads this year. If NBC Universal were big enough to give GE a stock bump should the unit disappear, that could override valuation concerns. But it isn't.
There is one big wild card. Former Universal owner, Vivendi, maintains a 20% stake in NBC Universal and has an option each year to sell. Should it decide to, GE might suddenly revisit selling all or part of NBC Universal to get the billions it would take to buy Vivendi out. And perhaps some kind of complex financial engineering, imperceptible to journalists' minds, could conjure a plausible deal. Otherwise, you only see stasis. The issue facing GE and NBC Universal is one common to media and conglomerates today: A current situation might not make sense, but no conceivable solution is better.
Before it's here, it's on the Bloomberg Terminal.
LEARN MORE