Japanese Anime Studio Embraces YouTube Pirates
Animation producer Kadokawa thinks it has more to gain than to lose by allowing its content to be shared for free on the Net
Kenji Hall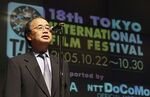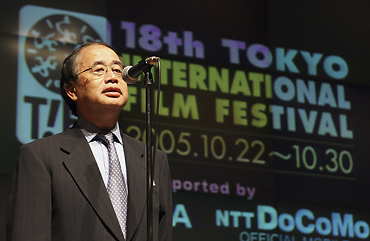 Last May, when Kadokawa Holdings released The Melancholy of Haruhi Suzumiya on DVD in the U.S., fans of Japanese animation swarmed shops in Los Angeles and other cities. For months, Kadokawa, a Tokyo publisher and TV and movie distributor, had dropped hints about the anime's imminent overseas release on a Web site. But other than that, it did almost no advertising. It didn't have to. The company merely tapped into the huge following Haruhi Suzumiya already had on YouTube (GOOG) and other video-sharing Web sites.
It sounds like the classic viral-marketing success story. But Kadokawa arrived at this strategy more by luck than by design. And lawyers would have been appalled by what they saw: the company allowing rampant Internet piracy to go unchecked.
That's not how Kadokawa sees it, though. Chairman and CEO Tsuguhiko Kadokawa thinks his company has nothing to lose by reaching out to anime diehards. As he sees it, the company's traditional publishing business has no future in the digital era. And suing YouTube for copyright infringement, as MTV Networks owner Viacom (VIA.B) did last year, would have only angered anime fans who have been using the site.
No Guarantee Goodwill Will Pay Off
With the experiment, Kadokawa is betting it can score points with the anime faithful and win over new fans overseas where it might sell DVDs, downloads, and other paraphernalia. But there's no guarantee the goodwill will pay off. "I think a lot of people are watching to see whether we will succeed," Kadokawa said in an interview last week at the Creative Commons conference in the northern Japanese city of Sapporo. "If we can do something they haven't been able to do up to this point, they may follow suit."
On a recent afternoon, at an office upstairs from a men's clothing shop near the Korakuen amusement park in Tokyo, Kadokawa employees were busy watching several hundred freshly uploaded YouTube videos. They have been at it since January, when Kadokawa announced it would use YouTube's video-identification technology to scan the video-sharing site (BusinessWeek.com, 1/25/08). In the past few months, they have found tens of thousands of online videos made with its content, mostly culled material from Kadokawa's two hottest shows, Haruhi Suzumiya and Lucky Star. (Haruhi Suzumiya is about a bored high school girl who creates an imaginary world to cope, while Lucky Star is about four high school girls who only care about manga and video games.)
Employees keep track of what they see on a spreadsheet and immediately issue takedown notices for videos that have been copied from DVDs. "We are checking every video, one by one," says Tadashi Fukuda, president of Kadokawa's digital media division Kadokawa Digix. The employees will use the database to create a program that will learn which videos should stay and which should get taken down.
Seal of Approval for Some Videos
That's only part of the plan. Kadokawa wants to endorse the best YouTube videos made with its content, some of which have been watched more than a million times. It's sending e-mails to YouTube users, asking for permission to place Kadokawa's marque and an ad alongside their videos, and encouraging them to join the four-month-old Kadokawa Anime channel on YouTube (2,186 have joined). Which videos make the cut? "If we can feel the love from the fans, I would say it's O.K. to leave it," says Fukuda. He is even looking into sharing the channel's ad revenues with users.
It's unclear whether Kadokawa's experiment will ever make the company any money. And it's not cheap, either: Kadokawa expects to spend $1 million on the project over the next few months.
But its efforts show how Japan's anime industry might use the Net to reach beyond its own borders. Though Hayao Miyazaki (whose Spirited Away won the Academy Award for best animated feature in 2002) and a few others are well known overseas, most studios make movies, TV shows, games, and toys exclusively for the $20 billion Japanese anime market.
For many, cashing in overseas isn't easy. Often, by the time Japanese studios and distributors get around to signing overseas licensing deals, their anime productions are already available on video-sharing sites for free. And combating online piracy has its share of problems: Fans are just as likely as copyright violators to upload videos without permission.
Casual About Copyright
Not long after a regional Japanese TV station broadcast the first episodes of Haruhi Suzumiya in 2006, YouTube users started uploading clips of the show. Japanese sites, such as Dwango's popular Nico Nico Douga, quickly picked up the clips as well, and the anime soon won a national audience. When unofficial subtitled versions appeared, its popularity spread overseas. Soon, fans were filming themselves dressed up in short-skirt-and-sailor-top schoolgirl uniforms, like the show's characters, and dancing in pairs or groups to the theme song.
Some content-rights owners, like the Japanese Society for Rights of Authors, Composers & Publishers (JASRAC), blame YouTube for the surge in piracy and have demanded that YouTube remove every breach of their copyrights. Others have taken a different tack. In March, Tokyo-based GDH started releasing anime clips on YouTube, video site Crunchyroll, and others the day its content is broadcast on Japanese TV.
But most have opted to do nothing. During a scouting trip to Japan, Los Angeles-based movie producer David Alpert met with Japanese studio executives and expressed his interest in buying the overseas distribution or remake rights for their anime. But when he asked for a private screening, "they would say, 'We don't have subtitles,'" says Alpert, a partner at film and TV production and management company Circle of Confusion. "They'd look at us, look around, and then say, 'Check out the fan subtitles on YouTube.'"
Mashups Get Messy
Kadokawa's online approach is partly rooted in its past dealings with underground Japanese manga artists. The best of the artists sell their works at Tokyo's Comiket convention, held in August and December annually. For years, publishers looked the other way as these artists sold parodies of popular manga. "There are many contents in Comiket which may be illegal under Japanese law," says Etsuo Doi, an intellectual-property attorney with Paul, Hastings, Janofsky & Walker in Tokyo.
Two decades ago, Kadokawa was among the first to recruit new artists from these ranks. That's something the company hopes to repeat with its YouTube collaboration. It's finding, though, that dealing in homemade anime mashups can get complicated. These mashups, called MAD movies in Japanese (anime music videos, or AMVs, in English), tend to draw on anime and music from several sources.
Kadokawa has asked for permission from other original content-rights owners and studios to post the videos on its YouTube channel. Most say no. And while YouTube is one of the most popular video-sharing sites, there are others, and new ones are popping up. "We're starting with YouTube to show that it can be done," says Fukuda. Later, he hopes to negotiate a similar arrangement with Japanese and Chinese video-sharing sites.
What's the reaction from YouTube users so far? In late June, a 23-year-old Japanese college student received an e-mail from Kadokawa about his video, which mixed the Haruhi Suzumiya intro with the soundtrack from an erotic video game. It had been viewed 600,000 times. "It was nice to be recognized," says the student, who asked to be identified by his YouTube user name, c0ldcup. "But I made my videos because I wanted to be a part of an anime lovers' community, not because I wanted recognition from the rights holder. So I have mixed feelings."
Before it's here, it's on the Bloomberg Terminal.
LEARN MORE