Teaching Doctorsor Selling to Them?
Drugmakers worried about conflicts of interest back away from their sponsorship of continuing education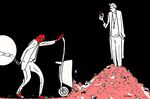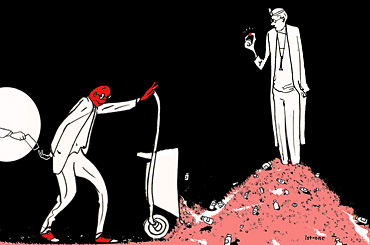 Trying to steer clear of potential conflicts of interest, two medical industry giants are distancing themselves from a little-known breed of marketing specialists. The recent steps by the drugmaker Pfizer (PFE) and Zimmer Holdings (ZMH), a medical device manufacturer, illuminate subtle promotional tactics other companies continue to aim at doctors, despite mounting concern on the part of some physicians and ethicists.
At the center of this controversy are medical communications firms paid by pharmaceutical and device companies to produce physician-education courses. Critics say the manufacturers hire the marketing firms as intermediaries to help them influence doctors' prescriptions and procedures.
In July, Pfizer announced it would no longer pay communications companies to arrange continuing medical education (CME) courses, which doctors must take to maintain their licenses. Pfizer said it would support medical education only when it's put on by hospitals and professional medical associations. Zimmer, which manufactures hip, knee, and elbow implants, has suspended funding of all CME activity. The company says it will restrict the way it funds courses in the future by identifying an independent third party, such as a professional society, to organize educational programs.
"We understand that even the appearance of conflicts in CME is damaging, and we are determined to take actions that are in the best interests of patients and physicians," Dr. Joseph M. Feczko, Pfizer's chief medical officer, said in a press release.
These moves are a blow to the marketing firms but by no means the end of their lucrative, multifaceted role. There are hundreds of such firms in the U.S. that design ad campaigns, hire doctors to educate colleagues about devices and medications, and produce conferences. Over the past decade, CME has become one of their most profitable businesses, as manufacturers have increasingly paid for the courses.
Industry support for CME has quadrupled since 1998, to $1.2 billion a year, according to the Accreditation Council for Continuing Medical Education (ACCME), an organization in Chicago that approves CME providers. More than half of that is funneled to marketers, with the rest going to hospitals, medical associations, and other nonprofit entities.
As industry money for continuing education proliferates, so do worries that many of the courses have become at least partly aimed at promoting products. The industry and its outside marketers say they ensure that the courses remain free of commercial influence. But some medical experts argue that when employees of communications firms are beholden to pharmaceutical and device companies, they will produce CME courses that are slanted in favor of their sponsors, even if they don't realize what they are doing. "There's not only a perception of bias, there's a reality," says Dave Davis, a vice-president of the Association of American Medical Colleges.
In some cases, the favoritism seems blatant, doctors say. In June, psychiatrist Daniel Carlat logged on to Medscape, one of the largest providers of online CME. As the Newburyport (Mass.) physician clicked through a series of multiple-choice questions, he says he was surprised to discover that the correct answer to one item about how to treat a patient with schizophrenia and alcoholism was to prescribe paliperidone. Better known by its brand name, Invega, the medication is made by Johnson & Johnson (JNJ) subsidiary Janssen Pharmaceutical. It's a relatively new product intended to replace lost sales from J&J's multibillion-dollar antipsychotic medication Risperdal, which recently lost its patent protection. J&J, it turns out, sponsored the CME course.
Carlat, an outspoken critic of potential medical conflicts of interest, reprinted the Medscape material on his blog.
That generated a flurry of encouraging messages from other physicians saying they, too, are fed up with what they see as the commercial taint of many CME courses.
In an interview, Carlat praises Pfizer's decision to pull funding from medical communications firms. "It sends out a message that there's a level of distrust about the way [the marketing firms] operate," he says.
A spokeswoman for J&J's Janssen unit says in an e-mail that the company has no influence over its CME providers' selection of course content or faculty. "The accredited provider is solely responsible," she says.
Medscape, a unit of publicly held WebMD Health (WBMD), says it has been refining its CME courses to comply with new standards instituted by the accreditation group, ACCME. "We have a rigorous editorial process in place to make sure the content we develop is independent," says Dr. Steven Zatz, Medscape's executive vice-president of professional services. He adds that in polls, 99% of Medscape users say they perceive no bias in the company's online courses. Zatz says the J&J-funded course was recently updated, although he won't specify the changes. When Carlat signed on again in late July, he says he found the paliperidone question had not been revised.
The ACCME recently sent letters to the 84 biggest recipients of commercial funding for CME, asking for details about how they manage industry relationships. In the past, the ACCME says it lacked the staff and funding to police these companies. But that's changing, says the association's CEO, Murray Kopelow. "We're ramping up, so we can know more about what's going on in this field." Continuing education providers fund Kopelow's group.
A FUZZY LINE
Part of the potential problem with commercially funded CME is that many courses are designed by the same companies that produce more outwardly promotional events, such as fancy restaurant dinners where doctors are paid to talk up new drugs to peers.
To quell conflicts concerns, the Philadelphia-based marketer Vox Medica moved its CME activities into a wholly owned subsidiary in 2007, even going so far as to banish the unit's eight employees to a separate wing of its building. When hiring physicians to lead the courses, Vox Medica's medical education chief, Stephen Lewis, says he is much more inclined now to steer away from faculty members who have been paid by pharmaceutical or device manufacturers.
A lack of transparency fuels some concerns about medical communications companies. Doctors who are paid to teach—regardless of whether they do so at explicitly promotional events or CME courses—are supposed to disclose any industry funding. Yet in medical journals, where such disclosures are most prevalent, authors rarely list their financial ties to companies such as Vox Medica or Medscape.
Vox Medica's chief executive, Donald Phillips, believes concerns about alleged conflicts of interest could be alleviated if doctors were required to reveal payments from marketing firms such as his. "Companies and doctors shouldn't be using us as a veil," he says.
Before it's here, it's on the Bloomberg Terminal.
LEARN MORE