AT&T Earnings Give Hope to Telcos
The largest U.S. phone company's 30% profit jump suggests that the economic slump may not be as harsh as expected for some telecom service providers
by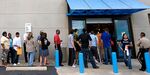 Concern over how big a toll the U.S. economic slump will take on telecom service providers abated when AT&T (T) announced second-quarter results that met analysts' forecasts. The numbers buoyed confidence in how well other U.S. phone companies will weather the economic storm and indicated that recent telecom share declines may be overdone.
Early on July 23, AT&T said second-quarter net income jumped 30%, to $3.7 billion, as operating revenue rose 4.7%, to $30.86 billion. It also reported adjusted operating margins of 37.3%, beating the expectation of some analysts, including John Hodulik of UBS (UBS), who forecast a margin of 36.7%.
Tough, Competitive Market
Sure, some of the strength came from cost cuts, and the economic slowdown is crimping demand for some services, including high-speed Internet access. But AT&T was able to offset weaknesses through ongoing demand in such areas as wireless calling. "While the macroeconomic environment remains challenging, our business is more resilient than most," AT&T Chief Financial Officer Rick Lindner said during a conference call discussing the results. AT&T shares rallied 4.1% on the news. Verizon (VZ), the second-largest U.S. phone company, gained 3.3%.
Before AT&T's report, there had been plenty of reason of late to sell telco shares. "Recent data points to greater-than-expected pressure from the economy and wireless competition, causing us to lower our estimates," Goldman Sachs (GS) analyst Jason Armstrong wrote in a July 14 report. The investment bank lowered its AT&T price target to $42 and removed the stock from its Americas conviction buy list of favored stocks. Pessimism toward the telecom industry was validated July 22 when Vodafone (VOD), the world's largest mobile-phone service provider, trimmed its sales forecast (BusinessWeek.com, 7/22/08), citing a difficult "macroeconomic and competitive environment."
The turmoil has led to big declines in telecom shares. Before July 23, AT&T stock had dropped 20%, to 31.82, since early May. Over the same time Verizon shares had declined 12%, to 34.68.
Wireless Is Holding Up
But now, some analysts say telecom stocks may be undervalued. "They will be impacted" by economic malaise, says Todd Rosenbluth, an analyst at Standard & Poor's, which, like BusinessWeek, is owned by The McGraw-Hill Companies (MHP). "We just think the stock market has more than reflected these challenges." S&P, which has a strong buy on Dallas-based AT&T, expects the company's shares to rise to $42 in 12 months. The company has a buy on shares of New York-based Verizon.
Even as consumers cut back spending in some areas, they're holding on to telecommunications services, according to recent research by JupiterResearch. In a June survey of 3,730 consumers, Jupiter found that only 2% said they would unplug home broadband connections due to economic pressures.
Demand for wireless is holding up particularly well. Sales of mobile-phone calling rose 16% in the second quarter, AT&T said. The company also said its level of churn, or the average monthly pace of customers' service cancellations, fell to 1.1%, its lowest level ever. On July 22, Verizon reported it added 1.5 million wireless subscribers in the second quarter, beating the forecasts of some analysts.
Landlines Untethered
Revenue from data services is also surging. AT&T's wireless data sales rose 52%, to $2.5 billion, in the quarter. And that could be just the beginning: About 18% of AT&T's customers use devices like the Apple (AAPL) iPhone, which provides Web access, and these users typically end up generating twice the average revenue per user. Meanwhile, in the few days since the new iPhone 3G went on sale July 11, AT&T has seen double the iPhone sales vs. when the first Apple model was introduced a year ago.
AT&T also said it's on target to reach more than 1 million customers with its U-verse TV offering by yearend. In the second quarter, the company gained 170,000 U-verse subscribers, bringing the total to 549,000.
Bright spots notwithstanding, telecom companies aren't out of the woods. AT&T added 46,000 broadband users in the second quarter, compared with 400,000 a year earlier. The pace of landline service cancellations quickened, rising to 8.1% in the quarter. And concern over the economy may cause consumers to switch off nonessential communications services, such as TV. In the Jupiter survey, 12% of consumers said they would consider cutting premium TV channels.
For now, the big telecom providers will keep banking on the wireless and data services to get them over the rough patch.
Before it's here, it's on the Bloomberg Terminal.
LEARN MORE