Things Aren't Tough All Over
Even though U.S. home prices may have further to fall, plenty of cities are defying the subprime slump
Jessica Silver-Greenberg and Paula Lehman and Jacob Stokes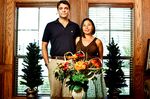 John Beasley was nervous when he decided to sell his 100-year-old, three-bedroom home in Louisville this summer. The married father of three needed more space for his growing family. But with the U.S. housing market in the doldrums, he worried about hanging a for-sale sign on his house. To his surprise, Beasley, a public school teacher and guest lecturer at the University of Louisville, found a buyer in just two days and had to knock only $2,000 off his asking price. "I was incredibly relieved," he says.
With the median home price down 14% nationwide in the past year and media reports predicting they have further to fall, it's easy to forget that real estate is highly localized. And some cities are proving surprisingly resilient even as huge swaths of the country are slumping. According to research firm Fiserv (FISV), home prices rose over the past 12 months in roughly 40% of the 100 largest metropolitan areas. Fiserv expects prices to keep climbing in 23 of those cities through 2010.
Some places, such as Omaha, never experienced the highs of boom towns like Miami and Las Vegas, and therefore aren't suffering the lows. Others, like oil-rich Houston, are faring well thanks to a strong local economy. "Real estate is a lot like the weather," says Arthur Sterbcow, president of New Orleans real estate firm Latter & Blum. "There's a local temperature, and that's what you go by."
That's not to say there aren't signs of weakness in strong markets, including mounting supply of unsold homes and slower sales. And survivors may yet stumble. Take Charlotte, N.C. With strict lending laws, it sidestepped much of the subprime mess. Still, the banking hub got snared this spring by the financial industry's job losses and writedowns. Since April, home prices are off a modest 0.2%.
Many cities are still holding up well for a variety of reasons. With a large contingent of minority and low-income households, New Orleans should have been a prime target for subprime shenanigans. But the Big Easy, where prices of new homes are up 2% over the past year and existing home sales are flat, benefited from an unlikely source: Hurricane Katrina. In the aftermath of the 2005 storm, which damaged nearly 200,000 homes, the city has focused much of its efforts on repairing and rebuilding the existing housing stock. The environment left little room for the speculators who dominated other markets.
And lending slowed dramatically. Connie Fernandez, a mortgage loan officer with New Orleans' Winthrop Bank, says she typically made 20 loans a month before Katrina and five—mostly for home repairs—right after. "During the frenzy elsewhere, we were in shock," she says.
The storm also boosted the Baton Rouge environs, where prices increased by almost 4%. The population swelled by 50%, or 200,000 people, as displaced New Orleans residents flocked to the city. Money poured in as well, stimulating the overall economy. Engineering company Shaw, a major employer, received a windfall in the form of part of the $19 billion grant the federal government made to spark rebuilding efforts in the battered South. "It's a very appealing business center now since wages are increasing alongside the overall job numbers," says Wade R. Ragas, professor emeritus at the University of New Orleans.
The underlying economics of the Dallas-Fort Worth region are similar. With big local employers including Texas Instruments (TXN), defense contractor Raytheon (RTN), and hospital chain Tenet Healthcare, job opportunities are plentiful, driving a population boom. Some 162,250 people moved to Dallas and Fort Worth in 2007 alone.
Among them: Monica and Bill Bal, who bought a 4,000-square-foot four-bedroom for $460,000 in a Dallas suburb when they relocated from Hawaii. Transplants like the Bals have been snapping up the supply, which helps support prices. Housing inventory in Dallas has dropped by 10% in the past year, vs. a 2.4% jump nationally.
More than 800 miles away in Louisville, builders deserve some of the credit for keeping the market in check. Louisville is dominated by small outfits that watched the market and adjusted accordingly—unlike the big national builders who flourished during the boom by cranking up production to crazy levels. With houses taking longer to sell in 2006, Louisville developers pulled back faster than their counterparts in the rest of the country; housing permits dropped 40% the next year, compared with an average decrease of 29% for the U.S. "It's not like everything is rosy," says Chuck Kavanaugh, president of the local chapter of the Homebuilders Assn. "But we're definitely not in a tailspin."
Before it's here, it's on the Bloomberg Terminal.
LEARN MORE