The Real Business Class Takes Off
Sales of private jetsespecially to multimillionaires in emerging marketsare soaring
By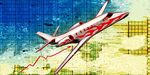 FARNBOROUGH, ENGLAND - It's the latest twist on F. Scott Fitzgerald's maxim, the rich "are different from you and me." With jet fuel prices up more than 80% over the past year, airlines are grounding planes and ordering fewer new ones. But sales of private jets for the ultra-wealthy have never been stronger.
Makers of private jets this year expect to deliver more than 1,200 planes, worth some $20 billion. And after three consecutive record years, there's no sign of a slowdown, despite prices ranging from $2 million to well north of $40 million. Analysts forecast 8% to 10% annual growth through 2010, even as orders for big Boeing (BA) and Airbus jets are expected to decline by at least a third this year, to some 1,800 planes. "This is a very attractive business," says Ken Herbert, head of the aerospace practice at consultancy Frost & Sullivan.
Who's got the spare cash to splurge on these swanky planes? This year, for the first time, more than half of sales will be outside the U.S., often to the growing ranks of multimillionaires in Asia, the Middle East, and Russia. Mukesh Ambani, chairman of Reliance Industries in Mumbai, has at least four. "We've been seeing double-digit growth across emerging markets," says Steven Ridolfi, president of the business-aircraft division of Canada's Bombardier Aerospace, which makes Learjet and Challenger models.
Those emerging-market chieftains are getting better airports, too. In China, private jets are rare because it's hard to find places to land and park them. But Beijing is preparing an 86,500-square-foot private terminal for the Olympic Games in August, and a similar facility is set to open in Shanghai next year. In Russia, even smaller cities now have spiffy private terminals adjoining their shabby Soviet-era airports. And the desert outside Abu Dhabi will soon be home to the Middle East's first airport dedicated solely to private jets.
What's inside these flying palaces? Embraer's (ERJ) $43 million Lineage 1000, which starts flying this year, is outfitted with a shower, double beds, and a dining room. Buyers of high-end Bombardier planes can have them fitted with black-and-white Versace interiors and matching dinnerware. Indian liquor baron Vijay Mallya has a $10 million art collection, including a diamond-studded image of a Hindu deity, on board his 27-seat ACJ, a modified Airbus passenger jet.
HIGH OIL, MORE SALES
Despite all that excess, nobody wants to waste money on fuel, so manufacturers are using more efficient engines and lightweight materials. Dassault Falcon Jet says its new 7X model uses at least 40% less fuel than older models. "Efficiency has suddenly become an issue for business-jet owners," says company CEO John Rosanvallon.
Not all private-jet customers, though, think high oil prices are so bad. "Many of our clients are from energy-based economies, particularly Russia and the Middle East," says Kurosh Tehranchian, CEO of London charter outfit Ocean Sky Aviation, which expects revenues to nearly double this year, to $220 million. "High energy prices are good for us. I thank God for them every day."
Before it's here, it's on the Bloomberg Terminal.
LEARN MORE