Roche's Big Hurdle with Genentech
Like others that have snapped up biotechs, its challenge will be to hang on to the brainpower
By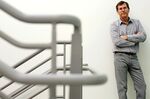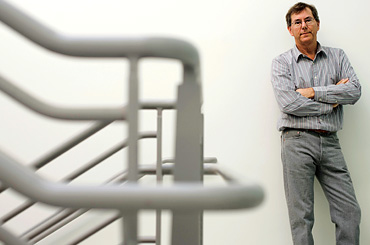 When Swiss drug giant Roche (RHHBY) announced plans to swallow Genentech (DNA) on July 21, investors immediately focused on whether Roche's $44 billion offer was too low. But for many drug industry executives, there was another interesting question: How would Roche hold on to the scientists who made Genentech the world's most successful biotech company? Many of Roche's rivals, including Johnson & Johnson, GlaxoSmithKline (GSK), and Pfizer (PFE), have been grappling with similar challenges. In the process, some ideas have surfaced that could help Roche.
Big drugmakers, in their constant search for innovative products, have been buying biotechs at a record pace: Nearly $70 billion worth of deals have been inked this year, almost double last year's tally. Such consolidation yields short-term cost savings but doesn't always improve drug discovery. That's partly because top biotech executives tend to bolt rather than sacrifice their freedom.
For Roche, losing Genentech CEO Arthur D. Levinson would be a blow. He and his top-notch team of scientists at the South San Francisco-based biotech produced a string of cancer blockbusters such as Avastin, Herceptin, and Rituxan. Genentech's sales jumped from $1 billion in 1999 to $9 billion last year. Neither Roche nor Genentech will comment on what role Levinson will be offered at Roche.
J&J created one of the templates for retaining key talent, a hub-and-spoke model that several drugmakers are now emulating. The health-care giant has produced scores of successful products by acquiring companies and then leaving them alone—preserving their management teams, distinctive cultures, and brands. After J&J bought Centocor in 1999, 10 of the biotech's top executives stayed on and developed Remicade, a drug for inflammatory disease that is now a $3.3 billion-a-year hit for J&J.
MAINTAINING SEPARATION
Other drug companies have fine-tuned different versions of this strategy. Pfizer, for example, hired biotech veteran Corey Goodman last year to scout for promising targets. The company strives to keep its acquisitions at arm's length. And to cut red tape further, Goodman works directly for Pfizer's CEO, rather than reporting up through its research and development maze.
Roche rival Glaxo has also embarked on an ambitious R&D restructuring, directed by newly appointed CEO Andrew Witty. The British company is breaking its primary research labs into "discovery performance units" (DPUs), which may include newly acquired biotech startups. Each DPU has its own management team and three-year budget—in essence operating like a separate startup.
The new model proved its merits in April, when Glaxo made a daring acquisition. It paid $720 million for a Cambridge (Mass.) startup called Sirtris. (SIRT) The biotech had no commercial products, but it had come up with brand-new science to tackle heart disease, diabetes, and other ailments associated with aging. Sirtris was being pursued by a half dozen different drug giants. Its Harvard-trained co-founder and CEO, Christoph Westphal, could have gone anywhere. But he stuck with Glaxo because the idea of turning Sirtris into one of its first DPUs appealed to him. And the three-year budget was a comfort to his team of scientists, who previously had to scrape by year-to-year on Westphal's fund-raising prowess. Most of Sirtris' top talent decided to stay with Glaxo. "The nice thing is, I walk into the labs and literally nothing has changed," Westphal says.
The Roche-Genentech relationship is distinctive because Roche has held a majority of Genentech's shares since 1990, and Roche executives have rarely stood in Levinson's way. A biochemistry PhD by training, he surrounds himself with stellar academic talent and steers major scientific decisions. Roche CEO Severin Schwann seems to like it this way. The merger "will have very little impact," he says. "The secret is to keep the different cultures within the Roche universe."
Before it's here, it's on the Bloomberg Terminal.
LEARN MORE