Reverse Logistics: From Trash to Cash
What can businesses do with scraps, returns, broken goods, and garbage? Run it backwards through the supply chain to extract maximum value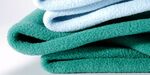 There's no place on a company's balance sheet for garbage, so most executives don't think much about it.
But with oil and other commodity prices surging, some companies are reconsidering trash. They recognize that used-up products are the sum of their raw materials, energy, and labor: With another wring of the sponge, more value can be extracted. So they're essentially running their supply chains backward, a process called "reverse logistics."
Genco, a privately held company in Pittsburgh, has lately seen brisk reverse-logistics business. It helps retailers such as Best Buy (BBY), Sears (SHLD), and Target (TGT) find buyers for products that are returned as defective or broken and would otherwise be landfill fodder. A recent KPMG study suggests companies can recover up to 0.3% of annual sales this way. (That's $100 million in the case of Best Buy.) Genco has even spun out a reject-pile brokerage business, called Genco Marketplace, that connects sellers and buyers with $5 million a day in junked goods.
Some companies are keeping the efforts in-house. Carpet makers Interface and Shaw Industries collect used-up materials to feed back into production. The hurdles have been numerous, they say, but both expect to enjoy cost advantages over others that produce from scratch.
Outdoor gear maker Patagonia is one of the most ambitious reverse-logistics pioneers. Its Synchilla Vests consist of fiber recaptured from old fleeces and T-shirts—even those sold by rivals. Customers drop worn duds at a Patagonia store or mail them to a distribution center. A subcontractor turns them into new fibers. More than 90% of the fabric is spun into new clothing, says Patagonia; the rest becomes a cement additive.
Patagonia concedes that its process costs more than virgin polyester, but there's an environmental mandate from Yvon Chouinard, Patagonia's founder and majority owner. "[He] really wants us to plan for the end of oil," says spokeswoman Jen Rapp. For most companies, though, it's all about money. "The real value of reverse logistics is turning trash into cash," says Curtis Greve, a Genco senior vice-president. There's a clear spot on the balance sheet for that.
Before it's here, it's on the Bloomberg Terminal.
LEARN MORE