Power Surge
As electricity costs spike and demand taxes the grid, some states are eyeing ways to insulate consumers
Christopher Palmeri and Adam Aston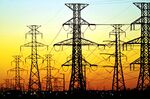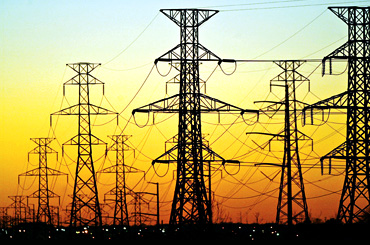 The reeling U.S. consumer is getting another shock this summer—from electricity bills. Many utilities are putting through some of the largest rate increases in decades, raising prices by double digits over last year. Much of the blame lies with coal and natural gas, which have doubled in cost over the past year and fire about 70% of the nation's power plants. But climbing energy demand and the need to invest in aging transmission systems are also contributing to the problem.
The result is greater stress on customers, as well as mounting political pressure to curb further hikes. Having already struggled with rising prices for everything from gasoline to grain, businesses now have to cope with another source of pain. DuPont (DD), for one, expects its electricity costs to rise between 20% and 25% this year. Although the chemical company hopes to pass the cost along to customers, energy buyer Thomas L. Harrigan says: "We're redoubling our efforts to squeeze everything we can out of every kilowatt."
It doesn't help that rising electricity rates are accompanied by escalating profits at utilities that rely heavily on lower-cost nuclear or hydroelectric power, creating an Exxon-style windfall that doesn't sit well with the public. "The market is not functioning for the benefit of consumers right now," says Paula Carmody, people's counsel for the state of Maryland, who acts as a consumer ombudsman.
The typical residential customer paid about $100 per month for electricity last year. Rates have climbed about 24% since the start of the decade, to a national average of 10.2 cents per kilowatt hour (kwh). The U.S. Energy Information Administration predicts an additional 15% increase by the end of next year.
Those numbers belie much steeper hikes in local markets. Customers of New York City's Consolidated Edison (ED) will pay about 22% more this summer than last year. Tampa Electric is seeking a 31% bump, while some business customers of Dominion Virginia Power (D) are looking at rate hikes of 36% in 2008. Hardest hit is Hawaii, which relies on oil to generate most of its electricity. Electric bills there have shot up 78% since 2000, to an average of 29 cents per kwh.
But even states blessed with relatively low-cost hydroelectric power are seeing prices rise. Idaho Power is seeking an additional 10% rate increase on top of the 12% it got in May, in part to help pay for $578 million of work on transmission lines and substations. The Edison Electric Institute, the trade group for investor-owned utilities, says its members are investing $31 billion in transmission operations alone between 2006 and 2009, a 60% increase over the prior four years. Utilities say rate hikes will help pay to replace old facilities, and that construction is made costlier by mounting prices for materials such as copper wire, concrete, and steel.
A major catalyst in recent rate spikes is surging demand. Americans now tend to own bigger houses and more electronic gizmos: Some of the larger flat-screen TVs use three times the electricity of older models. Rapid economic growth is increasing demand overseas, spurring yet more competition for coal and natural gas.
Industry watchdogs say utilities need to build more plants to keep pace. But because of rising construction costs, the building boom in the U.S. has slowed. Last year only 13 gigawatts of new plants were added, down from 57 gw in 2002. With natural gas prices high, such plants are less attractive to build. And coal plants are a tough sell to the public because of environmental concerns. The result is a system that's stretched and increasingly prone to blackouts, even as it charges more. "We're operating the grid closer to the edge than ever before," says Richard P. Sergel, president and chief executive of North American Electric Reliability, the quasi-governmental entity charged with monitoring the nation's electric system.
In Texas, rising gas costs have driven five power distributors out of business since May. Kristi Holcomb, a real estate agent in Sugar Land, was among those transferred to a new provider. Her rate has jumped from 12 cents per kwh to 20 cents, a move that could add $250 to her monthly bill this summer. "It's very frustrating," she says. "This is not a cell phone where you can choose to have one or not. This is a basic necessity."
While consumers may be feeling pain, utilities that operate plants in states with minimal regulation are making handsome profits. Chicago-based Exelon (EXC) and Baltimore's Constellation Energy Group (CEG), among others, have tripled their profits over the past five years. One reason: They're running nuclear plants that cost much less to run than natural-gas-fired facilities. Yet they can charge the same prices as rivals with higher operating costs.
Politicians are taking action to stop further hikes. In Maryland, regulators hope to motivate utilities to build more plants by offering longer-term contracts. Some Pennsylvania politicians are considering extending rate caps and creating an $850 million fund to develop more renewable energy sources. The incentives of going green are clear. In Hull, Mass., two municipal-owned windmills have kept rates flat while prices in other parts of the state are up by over 50%.
Critics charge that producers have been taking advantage of consumers, and utilities are coming under greater scrutiny. In Illinois, a subsidiary of Edison International (EIX) acknowledged that it was continually offering bids to sell electricity just below the state's $1,000 per megawatt-hour price cap—10 times the market price. In May, Federal regulators obtained a $9 million settlement from the company for deliberately destroying documents, but critics want an investigation into possible overcharges. The company maintained that its activities did not affect the prices that consumers had to pay.
Before it's here, it's on the Bloomberg Terminal.
LEARN MORE