Latin America Battles Inflation
Unless governments cut spending and fight inflation with measures like interest rate increases, price hikes may become ingrained
Greg Brosnan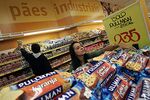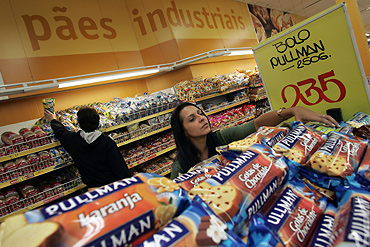 Runaway inflation is back, from Mexico to Argentina. It's a nemesis that Latin Americans thought they had banished decades ago. But economists fear the lessons learned at great cost back in the 1970s and '80s have been forgotten.
Driven by soaring costs for food and energy, inflation is at its highest in at least five years. The International Monetary Fund predicts annual inflation for the region will reach 8.1% by the end of the year, compared with 6.3% in 2007. And official numbers may mask the true severity of the problem. Argentina reported 12-month inflation of 9.2% in June, but most analysts say the government statistics office keeps figures artificially low and that inflation could be at 25%.
With growth in China and India driving demand for a variety of commodities, much of the price pressure is outside the control of any one nation. But economists warn that unless Latin governments cut back on spending and pursue inflation targets through measures like interest rate hikes, they could ingrain price increases into their economies.
No Hyperinflation
The impact would be particularly harsh for the region's poor. They already struggle to buy the basics, have little disposable income to act as a cushion, and often work in such unsalaried positions as street vendors or maids, without the benefit of wage increases. Poverty figures have declined substantially for Latin America in recent years; according to the U.N., a fifth of the region now lives on less than $2 a day, compared with a quarter a decade ago. Entrenched inflation could reverse that trend.
"We need to bring inflation down in a reasonable time frame," says Anoop Singh, the IMF's Western Hemisphere director. "If Latin America settles into an inflation rate higher than it has been, the difference, however small, will have a huge effect on poverty."
For now, the problem is a far cry from the hyperinflation of the 1970s and '80s. Then, oil shocks and a crippling debt crisis pushed inflation as high as 12,000% in Bolivia and 13,000% in Nicaragua. With countries reeling from the experience, a consensus emerged across the political spectrum that paved the way for IMF technical advice and bailout programs that emphasized fiscal restraint and savvy monetary policy. The result: Annual inflation fell to single digits in recent years from an annual regional average of more than 500% in 1990.
"It's a different movie," says Alfredo Coutiño, Latin America senior economist at Moodys.com (MCO). "Latin America is not facing hyperinflation."
Hiking Interest Rates
Grim memories of daily price changes are deeply rooted in the region's psyche. No one wants a repeat, so voters largely don't mind governments hiking interest rates, even at the cost of lower economic growth. Brazil, Chile, Colombia, Mexico, and Peru are all either raising rates or are about to do so. Brazil, Peru, and Mexico have had the most success, although only Brazil has kept inflation within its target band, with an annual rate of 6.06% in June. Brazil's central bank is expected to raise interest rates on July 23. The move would be its third consecutive rate hike since the bank began tightening monetary policy in April. The benchmark rate currently stands at 12.25%; analysts expect the bank to hike it as high as 13%.
A hike is likely in Colombia on July 25, where inflation is running at 7.2%. Even in Chile—known as the region's "economic miracle" during the 1980s for its growth, stability, and reduced poverty—prices are rising at a 9.5% annual pace. That's despite two rate hikes in as many months.
Poor Feel the Pinch
Experts say that just shows how difficult it is for central bankers to get inflation back in the bag once it's out. "I wouldn't like the job at all, and I feel for the people who are in it," says Richard Webb, Peru's central bank governor in 1980-85 and 2001-03. "They're worrying about how to avoid panic."
Venezuela and Argentina are causing the greatest concern. Leftist Presidents Hugo Chávez and Cristina Fernández have granted inflationary subsidies and then tried to dampen the effects through price controls.
Raging demand fueled by oil dollars outstrips supply in Venezuela, where nationalization and currency control fears hurt investment. Annual inflation around Caracas reached a rate of 32.2% in June.
For Argentina's Fernández, high inflation is adding to such problems as a political stand-off with farmers over a tax hike on soy exports. Claudio Loser, who preceded Singh as IMF Western Hemisphere director between 1994 and 2002, singled out his home country, Argentina, as having the region's worst inflation management policy. "In Argentina, the way they deal with it is by rigging the numbers," Loser said.
On July 18, Mexico raised its benchmark overnight lending rate to 8% from 7.75% to dampen inflationary pressures—its second monthly hike in a row. Annual inflation is still relatively low, at 5.26%, but the poor are feeling the pinch.
In Mexico City's bustling Tacubaya neighborhood, vendors crammed around a subway entrance hawking snacks to morning commuters. Luis Fernández, 78, muttered under his breath after a middle-aged woman asked what he was charging for his doughnuts and then, upon hearing the price, walked off. Rising costs for cooking oil, flour and eggs forced him to hike the price of a doughnut from 4 pesos (38¢) to 5 pesos (47¢) two months ago.
Taco vendor Juan Fernández, 24, will soon do the same, even if it costs him business. "Everything is more expensive: pork rind, lard, avocados," he says. "If prices keep on rising, we'll either have to pass them on to customers or go bankrupt."
Before it's here, it's on the Bloomberg Terminal.
LEARN MORE