Mark Mobius on the Outlook for Emerging Markets
Mobius tells Maria Bartiromo why Brazil is the most exciting developing market and which other global spots are enticing plays
By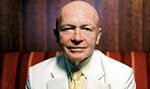 With stratospheric growth in China and India, stocks in those emerging markets have been sizzling since early in the decade. The breakneck pace has slowed considerably this year, however, and Bloomberg reported on July 22 that China and India "are the worst performers among the world's 20 largest stock markets." But as in all market slowdowns, where some see disaster, others spy opportunity. Templeton Asset Management's emerging-market guru, Mark Mobius, is most certainly an opportunity guy. Mobius is less than keen on India but remains bullish on China—even though Templeton Developing Markets (TEDMX) fund, which posted a 28% return in 2007, is delivering a -16% return so far this year. But Mobius has 40 years' experience and $40 billion under management, and his observations on international conditions are not to be taken lightly.
MARIA BARTIROMO
Tell me how you're handling this market.
MARK MOBIUS
For a long-term investor, valuations are getting very interesting, particularly in places like Turkey and South Africa. Even in China, some stocks are getting into enticing ranges. The only worry I have is that investors will get cold feet and begin to pull out. If that happens, then it will be difficult for us to take advantage of these opportunities.
Year to date, Templeton Developing Markets fund is down 16%, trailing some 94% of emerging-market funds. Part of the reason seems to be that big bets on China and Turkey have hurt the fund. But your plan is to hang tough in those markets?
Investor confidence in Turkey has suffered recently due to political uncertainty, despite higher-than-expected GDP growth. Nevertheless, we know that there is still a lot of long-term value in Turkey. Most important is the excellent managerial talent there. As for China, it remains the world's fastest-growing major economy. It is gradually being transformed from an export-oriented economy to a domestic-oriented economy. Going forward, the domestic Chinese consumer will be the driving force behind the economy just like the consumer is the U.S.
But a lot of people are worried that the vibrancy in emerging economies is being damaged.
Emerging markets definitely will be affected by a severe slowdown in the developed countries. But we're still talking about 6% growth overall for emerging markets, which is amazing when you consider that developed countries—the U.S., Europe, and Japan—are growing at about 1%, if that.
What are the most exciting emerging markets?
No. 1 would be Brazil, by far. I mean, Brazil has been doing everything right. They're really in a sweet spot because President Lula [Luiz Inácio da Silva] has made the right moves in terms of ensuring the currency is in good shape and the fiscal situation is good. And then they're a tremendous exporter of minerals and producer and exporter of food products. The second is Russia. Commodity prices, particularly for oil and gas, have Russia flying high. As for India, we're not rushing in because there could be more downsides.
Someone told me recently that he thinks Prime Minister Putin is the wealthiest person in the world. Is that true?
That could very well be. I don't know.
What's your chief focus today?
We've been very heavy in resources, particularly oil. We don't think oil prices are going to come down significantly. Our calculations are based on $80-a-barrel oil, and, of course, now we've gone as high as $147 a barrel.
So your near-term range is $80 to around $140?
Exactly. In our view, $80 oil is the worst-case scenario. And interestingly enough, a lower oil price is good for some companies. In Russia, the higher the price goes, the greater the government tax. If the oil price moderates, Russian oil companies actually do better. The big problem globally is that Russian production is flat, Saudi Arabia is not producing much more, and Nigeria has problems. Supply is not really increasing, yet demand is going up in China, India, and other places. So it's very difficult for us to justify saying oil prices are going to crash—at least barring a major global recession, which we don't see on the horizon.
How much of the runup in prices is due to speculation?
There's some element of that in the short term, but speculators can't speculate unless there is fundamental demand. And all the numbers we look at indicate there is fundamental demand. If you look at other commodities, you see the same thing. Prices are very firm. Demand is there.
What are you staying away from?
We're staying away from companies that are going to be vulnerable if the currency of their country gets too strong. A lot of emerging-market currencies have gotten quite strong. And if you're in manufactured goods, you could get squeezed.
What are you expecting from the global markets for the rest of the year?
The fear in the markets emanates primarily from the U.S., but it is infecting Europe to some degree. And that means people are going to be very careful, and they're going to pull back. They're not going to be putting a lot of money in anything other than maybe gold or cash. Gold prices will probably continue to do better. That's what I see for at least for the next half year until there's a change in Administration in the U.S.—assuming Barack Obama becomes President. That, of course, is not certain, but the general feeling abroad is that Obama would be good for America and for the world.
Why?
Well, because of the openness. The worry that people have globally is: Will the U.S. make a false move that endangers peace in other parts of the world? Now I'm not saying I favor Obama or not. I'm just saying that's what people are telling us wherever we travel around the world.
Before it's here, it's on the Bloomberg Terminal.
LEARN MORE