The Weinstein's Shaky Second Act
Since their split from Miramax/Disney, the brothers are falling short of their grand plan
By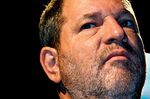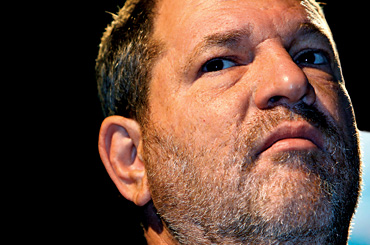 In Hollywood, buzz is everything. And for months the buzz surrounding Weinstein Co., the three-year-old entertainment firm launched by Harvey and Bob Weinstein, has been relentlessly bad. Films have tanked at the box office, partners have been brought in to help pay for upcoming films, and according to industry chatter, the Weinsteins' privately held company is seeping as much red as its blood-splattered bomb, Planet Terror.
Even the July 14 announcement of a seven-year deal to provide its movies to pay channel Showtime--a pact people close to the deal say could be worth $1 billion if everything goes well--got tongues wagging. That's because the Weinsteins accepted roughly half what Showtime currently pays to show movies, a price already rejected by other studios. What's more, the Weinsteins agreed to pay the channel millions in up-front fees to guarantee their films' delivery--a first for Hollywood. (The brothers declined to discuss the deal.)
The Weinsteins, whose former company, Miramax, made such Oscar-winners as Shakespeare in Love and The English Patient, say their new company is doing much better than their detractors allow. "We're like Michael Jordan and the Chicago Bulls, who won all those titles and everyone wanted them to fail," says Harvey. "After they won six [NBA] titles, even I was rooting for the Utah Jazz to beat them." And the two claim they're well on their way to creating a media empire with a presence in films, online, and publishing.
Still, all is not well in the House of Weinstein. For starters, brother Bob concedes that it's likely the company won't be cash-flow positive this year. They'd promised it would be to investors like Web entrepreneur Mark Cuban and private equity firm Perry Capital, which ponied up some $490 million in equity to help the brothers launch the company months after their acrimonious split with Miramax owner Walt Disney (DIS).
And while they've made hits like the animated Hoodwinked, the Weinsteins have presided over a string of duds. Most recently: The Promotion, an $8 million comedy about a pair of rival supermarket managers, grossed a microscopic $408,000. Bob claims The Promotion still "may make us a few bucks" because they pre-sold it in foreign markets for $4 million, got $750,000 from Comedy Central, and hope to make up the rest in video sales.
Having helped the Weinsteins amass a $1.2 billion-plus war chest, however, investors expect more than a few bucks from the Weinsteins--not to mention the multichannel media outfit they were promised. The brothers have been snapping up companies, including a piece of cable channel Ovation and ASmallWorld, a social network for jet-setters. Harvey says they are mostly growing, but Genius Products, which distributes their films on DVD, has lost more than $51 million since Weinstein Co. swapped film rights for a 70% stake in 2006. Genius has little borrowing capacity left, according to financial filings, and Weinstein Co. is delaying taking film-distribution payments to help address Genius' "near-term cash needs." "So what if we're helping Genius?" Bob says. "We're creating assets."
So far investors are publicly sanguine. "Everyone is always saying Harvey is about to go out of business," Cuban wrote in an e-mail. "And Harvey manages not only to survive, but thrive." Still, the company's global dealmaker quit, and others may follow. Plus, the Weinsteins sold a stake in a film Harvey badly wanted to make, the musical Nine, with Daniel Day-Lewis. That's not uncommon, but it sent the Hollywood gossip machine into overdrive all over again.
Before it's here, it's on the Bloomberg Terminal.
LEARN MORE