Summer Camp for Startups
Entrepreneurs with bright ideas but no business plan get guidance. Their sponsors get first crack at investing
Spencer E. Ante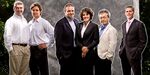 In the spring of 2007, Michael Sullivan was trying to figure out how to add some mojo to his startup. As a graduate student in applied mathematics at Harvard, Sullivan had co-founded Affine Systems in 2006 with classmate Bobby Impollonia. Working out of their homes, the two computer whizzes had whipped up a software program to let media companies know if their copyrighted videos show up on the Internet. But like many engineers, they didn't know much about business, and they didn't have a business plan.
Then they heard about an unusual summer program that had just been started by Highland Capital Partners, a venture capital firm with offices in Boston and Silicon Valley. The program was designed as a sort of summer camp for entrepreneurs. Open to undergrad and graduate students, it offered aspiring entrepreneurs a $7,500 stipend, free office space, and access to Highland's staff and outside contacts. Sullivan and Impollonia applied, got in, and started the 10-week program last May.
They ended up with a lot more than a résumé booster. Highland's partners helped Affine craft a business strategy, land their first test customers, and hire two senior executives. Ultimately, last winter, Highland put venture money into Affine, one of two companies in the program to get funding. "We went in as tech people and they helped us come up with a whole business plan," says 27-year-old Sullivan.
Venture capital firms have long had traditional internship programs like those at law firms and investment banks. College kids spend the summer tagging along to meetings and listening to presentations. But VCs have never been comfortable giving students real responsibility for making investments.
MAKING A WIN-WIN
Highland's summer camp, which started its second year with the arrival of 10 new students in June, represents a different approach. VCs maintain control over investment decisions, but they get an injection of new ideas from bright youngsters—with no strings attached. A handful of other firms run similar VC summer camps, including Silicon Valley's Lightspeed Venture Partners. "We are trying to connect with high-potential people," says Michael Gaiss, who oversees the Highland program.
For this summer's camp, the firm received 140 applications from students at Stanford, Harvard, and other schools before choosing four teams. In return for its efforts, Highland asks that if the startup raises venture capital within 180 days from the end of the program, the firm gets an option to co-invest up to 50% of the financing round. Highland didn't launch the effort thinking it would fund many companies, and partners were surprised to find two of last summer's eight teams worth backing.
For the budding entrepreneurs, the proposition is clear: Besides the free space and modest stipend, Highland's participants get to work side-by-side with professional business builders. Highland's full-time staff is a stairwell away on the second floor, while the teams occupy a first-floor space with the feel of a graduate dorm room. There's a putting green in one office and a basketball hoop in another. Every so often, the teams retreat to a patio, fire up the barbecue, and drink beer.
Some of this year's class are trying to commercialize cutting-edge technologies from the nation's leading laboratories. Ann DeWitt, a PhD in chemical engineering who just finished her first year at Harvard Business School, teamed up with two researchers at Harvard Medical School to form Leuko Bioscience, a biotech startup aimed at treating diseases of the immune system. DeWitt's goal is to tap Highland's expertise to complete her business plan and create a scientific advisory board. She plans to get help from Bob Higgins, a general partner at Highland who has invested in numerous biotech companies, including PerSeptive Biosystems and Pervasis Therapeutics.
Camp participants say the Highland name lends instant credibility to their ventures. Alex Bain, a recent graduate of Harvard B-school who is launching FanZanimal, a sports-themed stuffed-animal business, says the firm's name has already opened doors with toy designers. "People know we've been prescreened by professional investors," he says.
Bain also sees benefits in tapping into the manufacturing expertise of Highland's team. To get his stuffed animals on store shelves by the fall, he needs to finalize plans quickly for manufacturing, fulfillment, and acquiring trademark licenses of various sports teams. "I know management, but I don't know manufacturing," he says. "I can ask people who have that experience."
Not all of the Highland teams succeed; that's the nature of the venture game. But at least, Bain says, the Highland program gives them a chance to build the Next Big Thing. "It's nice to have an office," he says. "When I worked from home, it was embarrassing when I held a conference call and the cat meowed in the background."
Before it's here, it's on the Bloomberg Terminal.
LEARN MORE