The Improved iPhone Tackles Europe
Apple's new 3G handset has tantalizing multimedia features, but for the Continent's consumers, the price is still on the high side
Mark Scott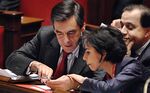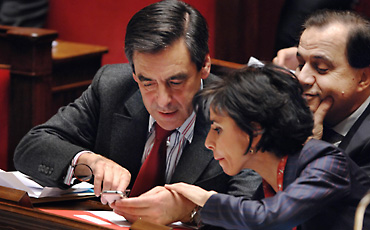 Even before Apple's iPhone 3G hits stores across much of Europe on July 11, the highly anticipated handset has already run into a few problems. On July 7, a mad rush of British consumers looking to preorder the phone with network operator O2 (TEF) caused the company's Web site to crash. "We've never seen any mobile device create [such] excitement," says Ronan Dunne, O2's chief executive in Britain.
As consumers prepare for the iPhone launch, Apple (AAPL) and its telecom partners, such as France's Orange (FTE) and Germany's T-Mobile (DT), are banking on similar surges in demand. That would mark a change from the first-generation iPhone, which was only a modest success in the Old World. When it was launched last November (BusinessWeek.com, 11/9/07), Europeans were less enthusiastic than their U.S. counterparts, chiefly because the iPhone's price was high and it used slower, second-generation mobile technology, which put it behind multimedia 3G phones from the likes of Nokia (NOK) and Sony Ericsson.
Now, the iPhone 3G's upgrades (BusinessWeek.com, 6/9/08), including GPS and support for faster connections, could win over European consumers. By lowering the price for an entry-level model with 8 gigabytes of memory to roughly $199, Apple has pitched the phone directly to the Continent's mass market, where consumers are accustomed to heavily subsidized handsets.
Music and Video Appeal
The iPhone 3G's multimedia applications, including access to Apple's iTunes music and video store, also may help drive sales because Europeans have embraced mobile media faster than their U.S. counterparts. "The improvements to the iPhone have put Apple on a more competitive playing field with its rivals," says Tony Cripps, a senior analyst at telecom consultancy Ovum in Britain.
Still, Apple won't waltz away with the market. Nokia and Sony Ericsson remain powerfully entrenched in Europe, and even at its reduced price, the iPhone still comes in at the upper end of the scale. According to British researcher Strategy Analytics, the iPhone will win only 2% of the mobile market in Western Europe by the end of 2008, assuming sales of almost 2 million units.
That would constitute a marked improvement, says Neil Mawston, the director of Strategy Analytics' global wireless practice. But he figures only 20% to 30% of European consumers will even consider buying the iPhone 3G when upgrading to their next phones. "The price is much closer to the mass-market sweet spot, but it's still relatively expensive," he says.
Contract Deals
How costly is the iPhone 3G in Europe? Consider the pricing scheme offered by Germany's T-Mobile. Like most carriers, it is selling the iPhone with an annual contract. For consumers spending $45 a month, the 8GB model will cost roughly $270. But customers willing to fork out $140 a month for mobile service can get an iPhone 3G at a nominal price of $1.50. In France, where the handset debuts on July 17, Orange is offering the 8GB model for $235 on monthly contracts that vary from $77 to $235.
That might not sound too bad to U.S.
consumers (who will pay $199 for an 8GB model plus monthly AT&T (T) charges of $40 and $80), but the price could still limit the iPhone's appeal in Europe, where network operators sometimes offer rival products, such as the Nokia N95, for free. And while consumers have shown a keen interest in Apple's new phone, Carolina Milanesi, research director at consultancy Gartner (IT) in Britain, thinks that may not translate into extra sales. "The price of many of these contracts is still quite high," she says.
Analysts also caution that despite big improvements, the iPhone's specifications may not make the grade for some European consumers. Its built-in camera, for instance, has only 2-megapixel resolution, while Sony Ericsson recently launched a phone with an 8.1-megapixel camera. Also, the iPhone can't record video yet. And rivals are quickly matching its once-capacious memory. "The handset is a little behind on some aspects of technology," says Gartner's Milanesi.
The Answer to Consumer Cries?
None of that may matter to consumers who fall in love with the iPhone's user-friendly interface and touchscreen. The handset's ease of use, along with premium applications and swift Internet performance, are a boon to the wireless Web. According to mobile market researcher M:Metrics, 80% of iPhone owners in Britain, France, and Germany regularly surf the Web on their mobiles, compared with 11% of regular cell-phone users. That translates into higher revenue for operators.
The combination of lower price and better performance could well kick-start the popularity of the iPhone in Europe. After all, consumers are crying out for a handset that combines traditional voice services with 21st-century mobile multimedia entertainment. The iPhone 3G could be what they want; the question is whether they're willing to pay for it.
Before it's here, it's on the Bloomberg Terminal.
LEARN MORE