Chinese Telecom: Who Wins, Who Loses?
A restructuring will shift power among Chinese operators, but will foreign players become full participants in the world's largest market?
by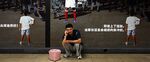 As China's telecom restructuring gathers steam, there is one big question looming for the world's global telecom players: Will China's long-sought-after telecommunications market finally open to the likes of Vodafone (VOD), Telefonica, and SK Telecom, all of which have been limited to minority stakes of under 7% in Chinese telecom operators?
The restructuring looks certain to shift power among the Chinese players. The country's dominant cell-phone operator, China Mobile (CHL), will see stronger competition after China's six telephone operators are merged into three supercarriers. China Mobile will swallow China Railway Communications and take over its fixed-line business.
The country's largest fixed-line operator, China Telecom, will acquire China Unicom's (CHU) CDMA operations and move into the mobile-phone business (BusinessWeek.com, 6/3/08). Weaker rivals China Unicom and China Netcom will become more formidable competitors after their merger (BusinessWeek, 6/2/08).
China Mobile Likely to Remain Top Dog
However, Jonathan Dharmapalan, head of Ernst & Young's Global Telecommunications Center in Beijing, isn't predicting that China Mobile will be unseated from its top spot in the market anytime soon. "China Mobile is a very strong, very capable, well-managed operation," he says. "They will see two stronger competitors in the marketplace, but they've always shown themselves to be able to navigate through that. They do have a head start."
But what does it mean for foreign telecom operators? For the past couple years, China's telecom players have put their investment plans on hold, while China's bureaucrats have bickered over the telecom restructuring plan. Now that it is finally taking shape, network equipment manufacturers like ZTE, Huawei, and Ericsson (ERIC), and handset manufacturers like Nokia (NOK) and Motorola (MOT) are expecting a flood of new orders.
"The restructuring of telecommunication will be the good opportunity for not only China operating companies but also foreign operators who want to invest," says Lee Suk Hwan, CEO of SK Telecom (China) and a member of China Unicom's board of directors who voted in favor of the restructuring. "Before restructuring, there were so many uncertainties."
No Guarantees of Increased Ownership
Before the restructuring, Spain's largest telecom operator, Telefonica, had a 5% stake in China Netcom (BusinessWeek.com, 6/19/08). Telefonica now says it hopes to raise its stake in the merged China Unicom-China Netcom entity to 10% within the next 18 months. However, there's no guarantee it will actually happen. In 2000, Vodafone then-CEO Chris Gent said he wanted to raise the British telecom giant's stake in China Mobile to 20% in four or five years' time. Today, Vodafone's stake in China Mobile is a paltry 3.23%.
That's largely because China has been notoriously reluctant to loosen its grip on what it considers its strategic telecom sector. When China joined the World Trade Organization, it pledged to allow up to 49% foreign investment into the telecom industry by 2007. But as of today, no foreign strategic investor in China Mobile, China Netcom, and China Unicom is anywhere near that ceiling. After China Unicom and China Netcom merge, SK Telecom and Telefonica will see their stakes in the new company shrink to 3.8% and 2.1%, respectively. "Right now, the [telecom] services market is still a young market for China. It's still expanding rapidly. And it's unlikely the authorities would want to open that up to foreign participation while it's still in such a growth phase," says Peter Lovelock, deputy director of Telecommunications Research Project Corporate, a Singapore-based telecom consulting company.
Among China's top four telecom carriers, only the country's largest fixed-line operator, China Telecom, does not have a foreign partner. China Telecom had been in discussions with potential partners, but shelved those talks until after the restructuring plan came out. China Telecom will need to raise at least $16.2 billion to buy China Unicom's CDMA network. Not surprisingly, speculation over which foreign telecom operator will likely partner with China Telecom has started up again.
China Telecom Seeks Synergy
China Telecom, however, is unlikely to take on a foreign strategic partner just for the money. China Telecom earned $3.3 billion in profits last year on $25.8 billion in revenues and should not have any problem tapping the capital markets for funding. "The primary goal is not only for additional capital, but also for the synergy in enhancing our operations and management," Lisa Lai, manager of China Telecom's investor relations department, wrote in an e-mail. "We have been approached by a number of parties. However, at present the company has not commenced any substantive discussion on this issue."
When the other Chinese telecom operators sold minority stakes to foreign strategic investors in the past, not surprisingly, they were aiming to get something in return. China Mobile wanted to learn how mobile-phone standards were set globally, so it partnered with Vodafone and sat by its side on international standard committees to learn the rules of the game. China Unicom teamed up with SK Telecom to build muscle in negotiating to reduce the royalties both had to pay to CDMA patent-holder Qualcomm (QCOM). "The move to allow foreign investment is not driven by funding but more for technological know-how," says Hwai Lin Khor, a research analyst with ABI Research Singapore.
Even though financing needs may not be the driving force behind the opening of the telecom sector, many observers are predicting that China will eventually open up to greater foreign investment, particularly as Beijing begins to issue 3G licenses to each of its three new telecom giants.
In Search of "Other People's Money"
This could provide foreign telecom operators, particularly those that have already rolled out 3G cell-phone services in their home markets, with the opportunity they have been waiting for. Foreign telecom operators have the technology and experience their Chinese counterparts lack. "We should attract more foreign investment when we roll out 3G and use other people's money to build the networks," says Beijing University of Posts & Telecommunications professor Lu Tingjie.
Before it's here, it's on the Bloomberg Terminal.
LEARN MORE