Calling Out Prepaid Phone Cards
Other states are likely to follow Florida, which settled with 10 companies accused of false advertising and charging hidden fees
Diana Holden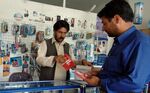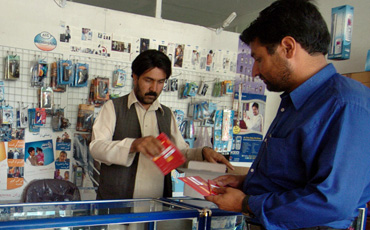 In a crackdown that augurs sweeping change in the $4 billion prepaid phone-card industry, state regulators are forcing card vendors to make amends for practices critics say cheat consumers out of hundreds of millions of dollars a year.
Florida's Attorney General in recent weeks struck settlements with 10 phone-card companies accused of such practices as false advertising and assessing hidden fees. As part of the agreements, vendors will have to overhaul everything from fee structures to marketing methods. Other states are likely to follow suit. IDT (IDT), one of the biggest players in the prepaid-card business, says it knows of roughly a dozen other states that are conducting similar investigations, and the Federal Trade Commission brought enforcement actions against seven companies earlier this year. "We believe this will significantly alter the way the industry works," says Sandi Copes, press secretary for Florida Attorney General Bill McCollum.
Effect on Immigrants
In Florida at least, the settlements come as a boon for the millions of immigrants who rely on these cards to call relatives back home for as little as 2¢ a minute. Among them is Mario, a 30-year-old Honduran who lives in Atlanta and uses prepaid cards to talk with his daughters in the Central American country. Mario, who declined to give his last name, says he's long suspected he's getting shortchanged on minutes. "No, I don't get all the minutes" promised by the cards, he says through an interpreter as he purchases a $5 card at Plaza Fiesta, a local mall popular with immigrants.
Neither do many of his peers, according to the Hispanic Institute, a research nonprofit based in Washington, D.C. In a survey of 45 prepaid cards conducted last November by Washington (D.C.)-based Network Analytics for the institute, the card companies delivered only 60% of the minutes they promised in voice prompts. And even that may understate the problem. For the study, researchers used a single international call to compare the fees and minutes for each card; if the minutes had been spread out over several calls, users would have been socked with even more fees. While the fees may only shave a few minutes from each transaction, they can quickly add up: The Hispanic Institute estimates Hispanics are cheated out of nearly $1 million per day with these cards.
And according to critics, many of these fees are hidden—leaving customers feeling they get more minutes than they really do. Companies can charge "connection" and "hang-up" fees as high as $2, and some round up calls in three- or four-minute increments. And while some of the fees were disclosed in fine print, the disclosures were in English—even in cases where card companies market heavily in Spanish to reach immigrant customers.
The Florida Attorney General found at least one such poster from Touch-Tel Partners USA, one of the 10 companies that settled. "We are in America," says Touch-Tel Chief Financial Officer Gary Gill. "It's an English-speaking country." Hispanic Institute President Gus West thinks companies that advertise in Spanish should disclose fees in Spanish. "It seems that Corporate America is more comfortable making big promises in Spanish than in English," West says. Gill says buyers can call a customer service desk to speak to someone in Spanish about fees.
Catches and Trapdoors
Attorneys general stepped up their attention to prepaid cards last year, when Newark (N.J.)-based IDT settled a class action brought by consumers who alleged the firm had shortchanged them on purchased minutes. Without admitting guilt, IDT settled the suit in January 2007 for up to $20 million in refunds.
The company then shone a light on rivals it claimed were still engaging in the same practices it had agreed to change. In March 2007, IDT filed a suit accusing CVT Prepaid Solutions and eight other rivals of providing only about 60% of the minutes they advertised. IDT CEO Jim Courter says IDT brought the suit because, after reaching its own settlement, it couldn't compete against rivals who were promising more than they actually delivered. "Over a period of about 18 months, we noticed that our market share was being dramatically eroded," he says. "We were looking at ourselves. Then an employee said, 'Maybe we're competing against fraud.'"
One of those rivals, New York-based CVT, vigorously contested the IDT lawsuit. In an open letter, CVT said the IDT suit was "an attempt to bully all of us" instead of "competing fairly in our industry." CVT eventually settled, though, because of what it says were mounting attorney fees. CVT CEO Michael Acevedo acknowledges that prepaid-card firms, in some cases, didn't deliver everything they promised to consumers. But he thinks these problems are not isolated to the prepaid-card industry. "Companies in general all have these little catches or trapdoors to increase margin," Acevedo says. "It's just a matter of, 'Which trapdoor did they use?'"
Acevedo says he is disappointed with the terms of the settlement with the Florida Attorney General. "I thought the Attorney General would be a little more compassionate at our efforts to clean up the industry." He says CVT is talking with other companies about creating a trade association that will draw up voluntary guidelines for the industry. "We've incurred a black eye in this whole mess," Acevedo says.
A Threatening Situation
It's a blow that may be felt all the way to the bottom line. IDT is one of the few publicly traded companies in the industry. In the three months ending Apr. 30, IDT suffered an operating loss of $24.5 million for its prepaid products, compared with a loss of $16.9 million a year earlier. "Our $64,000 question is, this huge and very expensive effort…is this going to manifest itself in our returning to profitability?" Courter says. "We gambled a lot of money on the bet that we could compete as long as everybody is honest."
The states may not be the only threat facing the industry. U.S. Representative Eliot Engel (D-N.Y.) has a bill pending that would subject the prepaid phone-card companies to tougher regulation from the Federal Trade Commission. "Consumers need to understand what they're purchasing," Engel says. "You wouldn't buy something from a snake-oil salesman." Even now, the Hispanic Institute's West says he has seen changes in how the companies advertise their cards in the Washington, D.C., area. "[The calling-card posters] say, 'We deliver all the minutes that we promise,'" West notes. He, Engel, and attorneys general across the country will be holding vendors to that promise.
Before it's here, it's on the Bloomberg Terminal.
LEARN MORE