Welding a New Metals Giant
With the Kremlin's blessing, two contentious oligarchs are bent on creating a mining powerhouse
Jason Bush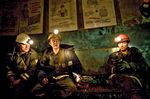 Moscow - An intense rivalry between two Russian tycoons may end up producing one of the world's biggest metals and mining companies.
For weeks, Oleg Deripaska, Russia's richest man and boss of aluminum producer Rusal, has been pressing shareholders of Norilsk Nickel to elect his representatives to the Norilsk board. Deripaska has accused Vladimir Potanin, chairman of Norilsk and an oligarch too, of lackluster management. Deripaska, who has accumulated 25% of Norilsk, proposes a merger with Rusal. Potanin wants to add a third company, Metallinvest, a steel and iron ore producer, to the mix.
On June 30, Norilsk shareholders elected three Deripaska supporters to the board, as well as four Potanin backers and a couple of independents. It's up to this diverse group to sort out what comes next.
Although Kremlin policymakers are not backing either side, they want a megamerger to happen. The government helped turn Gazprom into one of the planet's biggest energy companies, but Russia has nothing of equivalent mass in metals and mining. True, Rusal, with $17 billion in sales, is second globally in aluminum after Rio Tinto, and Norilsk (sales:$14.3 billion) is tops in nickel. But as a standalone operation neither has the heft of its biggest, most diversified rivals such as BHP Billiton (BHP), Rio Tinto (RTP), and Brazil's Vale (RIO). With a combined capitalization of $100 billion and revenues of more than $30 billion, Rusal-Norilsk would rank in the world's top five mining companies.
The proposed hookup would follow years of consolidation in the industry. According to Ernst & Young, the value of merger-and-acquisition deals in metals and mining rose to almost $211 billion last year. Diversification makes companies less vulnerable to a fall in prices, and as commodity producers join together, their bargaining power over customers increases. Another factor, notes Andre Frick, an analyst at Credit Suisse Group (CS) in Zurich, is a global shortage of skilled labor and equipment. "It's cheaper to buy [mines] than to build," he says.
There's a lot of haggling to do before the Russians produce a mining giant. But in early June, Mikhail Prokhorov, a former Norilsk CEO and partner of Potanin's who now backs Deripaska, described an eventual merger as "inevitable." The forces that count—the Kremlin, the oligarchs, and top investors—all want it to happen.
Before it's here, it's on the Bloomberg Terminal.
LEARN MORE