The GMAT Cheat Sheet
A test scandal could rescind thousands of scores, and some students might even lose their B-school spots
Louis Lavelle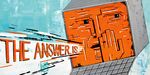 There's trouble in MBA Land, and it's not just the ultratight job market. A cheating scandal involving the use of a test prep Web site to get a sneak peek at questions on the B-school entrance exam, the Graduate Management Admission Test (GMAT), may result in thousands of prospective MBA students having their results rescinded.
The scandal erupted on June 23 when the test's publisher, the Graduate Management Admission Council (GMAC), announced it had won a $2.3 million copyright infringement judgment against ScoreTop.com in federal district court in Virginia. As a result, GMAC was able to shut down the site and obtain a hard drive containing the names of 6,000 people who paid $30 to enter a VIP section. There, GMAC says, many had access to "live" test questions posted by others who had recently taken the exam. These are questions that are used again. Most test prep services use inactive questions.
The operator of the site, Lei Shi, has returned to his native China and could not be reached for comment. Meanwhile, GMAC is vowing to cancel the scores of anyone who posted live questions to the site or knowingly read them. Once B-schools are informed, applicants, current students, even graduates may face sanctions, including expulsion. "If you actively engaged in providing [questions]," says David A. Wilson, GMAC's president and chief executive, "then you are a target."
Past visitors to ScoreTop are sweating it. Since the story broke, nearly 1,200 comments were posted on BusinessWeek.com. Many writers are threatening to sue GMAC if their scores are canceled, claiming they had no way of knowing the questions were live. "I am extremely stressed out," wrote one person. "I am so upset and worried right now."
With good reason: B-school honchos are signaling that they will take a hard line when GMAC begins canceling scores. "I think it's fair to say we'll take this seriously," says Joe Fox, the head of the MBA program at Washington University in St. Louis.
Since the GMAT creates a test for every test taker from a pool of thousands of questions, the edge gained by seeing questions in advance is minimal. The consequences for those caught up in this scandal may be anything but.
Before it's here, it's on the Bloomberg Terminal.
LEARN MORE