How Strong Is the U.S. Consumer?
The way America measures Web commerce may be painting an overly rosy picture of the economy
By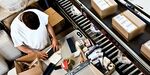 High gas prices, falling home prices, rising unemployment: Nothing seems to stop the U.S. consumer from spending. Retail sales—even after taking out gas stations and fuel dealers—were up 1.3% in the first quarter over the previous year, with a similar gain in April and May.
One source of consumer strength has been e-commerce. Online spending accounted for roughly 36% of the increase in nonenergy retail sales in the first quarter, compared with a year earlier. Without Net shopping, retail sales would look much weaker.
Yet before we toast U.S. consumer resilience, there's a worry. In a note on its Web site, the Census Bureau, which collects the retail sales data, reports: "Sales made to a customer in a foreign country through a U.S. web site are included in the estimates."
Whoa! That means a resident of Paris, Hong Kong, or Riyadh can make a purchase on a U.S. e-commerce site (say, Amazon.com or Apple.com) and it may show up in the U.S. retail sales data. That's not a problem for the retailers—they get their money anyway—but it raises serious questions about how we're assessing U.S. consumer spending.
In fact, the current growth in retail sales, to some degree, represents the strength of foreign buying rather than that of the U.S. consumer. The combination of globalization and the Internet is outrunning the statistical system's ability to track the domestic economy.
Consider Blue Nile, the Seattle-based online jewelry retailer. Its revenue in the first quarter rose 3.8% over the previous year, but the company reports all of that gain came from Internet sales to customers outside the U.S. "We are thrilled to have all these new markets," says Diane Irvine, chief executive officer of Blue Nile.
Blue Nile actually targeted overseas buyers this year, given the weakness in the U.S. For example, it now offers free shipping to countries such as Australia and Taiwan for any purchase over $750.
UNCERTAIN DISTORTION
The drop in the U.S. dollar against many currencies has also made buying from American sites more attractive. Because of the dollar's steady fall against the Australian dollar the past two years, an Australian can go onto the Blue Nile site and buy jewelry for about 20% less, in Australian currency, than it might have cost in 2006. For a $5,000 wedding ring, that would be a drop of roughly $1,500 Australian dollars.
Overall, how much do international e-commerce purchases distort retail sales numbers? Foreign purchases are clearly causing sales to be overstated, but it's impossible to say by how much.
One problem is that we don't know how U.S. retailers are reporting purchases on their non-English language Web sites. Since these sites are often directed toward overseas customers, it seems reasonable that they should not show up as U.S. retail sales. But the Census Bureau, on one of its key survey forms, asks retailers to report data for "all domestic/U.S. retail establishments whose payroll was reported on the Employer's Quarterly Federal Tax Return." Read literally, that could suggest U.S. retail sales might include any Web site operated from the U.S. with U.S. workers—even if it were in Japanese or German.
There are two lessons here. First, U.S. consumers might be spending less than the numbers show, implying that recession is closer than we think. Second, it might be wise to invest in improving these government statistics, which reflect an outmoded vision of the economy. Otherwise, we will have less and less confidence that we actually know what is going on.
Before it's here, it's on the Bloomberg Terminal.
LEARN MORE