China: An Olympic Loss for Industry
Strict limits on production during the Games will be felt across the Mainlandand by consumers abroad
By and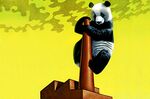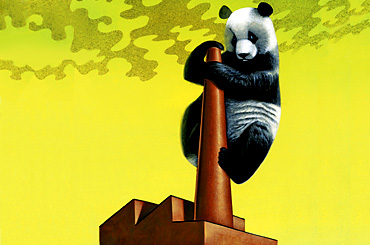 Beijing - Hebei Taihang Cement has been on a roll lately. Its three Beijing plants have been running around the clock, churning out thousands of tons of cement needed to build venues such as the "Bird's Nest" stadium, where opening ceremonies for the Beijing Olympic Games will be held on Aug. 8.
But the good times may be about to end. The government has ordered Taihang to shut down its Beijing operations for two months starting on July 20, until both the Olympics and the Paralympics (for handicapped athletes), slated to run from Sept. 6-17, are over. Its 400-plus employees will busy themselves with training courses and equipment repairs, and Taihang will see its cement output fall this year by 500,000 tons, or 9% of its annual capacity. If neighboring Hebei Province also orders cutbacks, as many expect, the damage could be even worse for Taihang—its headquarters and another big plant are located there.
Taihang isn't alone. In an effort to clear Beijing's murky skies for the 10,000 athletes and half-million foreign visitors expected for the Olympics, China is ordering broad restrictions on much of the capital's industry. Another measure will impose strict limits on the number of cars on the roads during the Games. And the industrial shutdown is likely to extend to a broad swath of northern China and other Olympics venues such as the industrial city of Shenyang, where some soccer matches will be played, and the port of Qingdao, home to sailing events.
While many companies say the extent of the restrictions isn't yet clear, others have been given explicit instructions to shut down or curtail output. In April the Beijing city government announced it would ban all construction and limit production at large polluting enterprises during the Games. The city also warned it will take further "stringent steps" in the runup to the Olympics if air quality doesn't improve quickly enough. Hardest hit will be cement, steel, iron ore, and coal-fired power plants in a broad area surrounding Beijing. "If China wants to clean up cities in a very short time—especially in terms of air pollution—these are the industries to target," says Winnie Lee, Hong Kong bureau chief for Platts (MHP), a provider of information on energy and commodities. All told, factories that consume a total of 13 gigawatts of electricity could be taken off-line—the equivalent of nearly half of Mexico's total industrial capacity.
STOCKING UP
For many companies, the limits on traffic will be the most onerous. The city will take nearly half the capital's 3.3 million vehicles off the road by allowing them to be driven only on alternate days, depending on whether they have even or odd license-plate numbers. While the regulations don't start until July 20, Beijing on July 1 started restricting government and military vehicles and will ultimately keep 70% of them parked. Also on July 1, some 300,000 heavily polluting trucks—many of which deliver goods to shops and supermarkets—were barred from the city through September. That has spurred some retailers to bring in supplies early. Swedish furniture giant Ikea, for instance, has stocked up on popular items at its Beijing store.
The shutdown could even affect consumers abroad. "We will see a different mix of goods or even empty shelves" at some U.S. and European retailers, says Bryan Larkin, a marketing director at GXS, a Gaithersburg (Md.) consultant that helps companies streamline their supply chains. "It's now too late to try to get additional freight, too late to move production, too late to stockpile," he says. "There are some very large, well-known companies that were caught completely off guard on this." He declined to name them, citing confidentiality agreements.
Some foreign manufacturers in Beijing are already scrambling to deal with the restrictions. South Korea's Hyundai Motor, for example, says it ramped up production at its Beijing factory in June in anticipation of possible cutbacks during the summer.
And while it typically uses trucks to distribute the 40,000-plus Elantras, Sonatas, and Accents it produces every month, it's considering a shift to rail transport instead.
Steelmaker Shougang was singled out by officials early. In February 2005, China's State Council decided to reduce Shougang's Beijing steel production by half before the Olym-pics. So three years ago, Shougang began shutting down its Beijing coke and combustion ovens, and by last year it had reduced production in the city by 50%, to 4 million tons. This summer, Shougang plans to produce just 200,000 tons of steel a month at its Beijing mill—less than a third of its capacity—and the plant will be decommissioned by 2010. The company has built a new facility in the city of Tangshan, 140 miles east of Beijing, but it won't start operating until October. "Cutting Shougang off is crucial to improving air quality in Beijing even after the Olympics," says Wu Zhenghua, a researcher at the Beijing Meteorological Bureau. The company, he says, accounts for 40% of total industrial particulate emissions in Beijing.
TRAFFIC TRICKS
The restrictions could take a serious economic toll on some companies. Beijing Jingneng Thermal Power, an electricity generator, was ordered to reduce emissions by 30% before the Olympics, and since 2005 it has spent $44 million on desulfurization and nitrogen oxide scrubbers. Now the company is worried that during the Games, city officials will decide to bring electricity in from distant power plants and order Jingneng to limit production at its four coal-fired facilities during what is usually its peak season. "If we need to restrict power production by a lot during the Olympics, this will obviously have an impact on our profits," says Yang Xiaohui, secretary of the board of directors at Jingneng. "We hope that even if our power plants cannot run at full capacity, they can run most of the time."
Beijing residents are preparing to cope with the driving restrictions. Although new subway and bus lines have been added, traffic may still be slow because the city has blocked off some lanes for use only by athletes and VIPs. The odd-even regulations are intended to relieve the bottlenecks, but some drivers are finding ways to stay behind the wheel. When 27-year-old ad executive Roy Guo bought a second car—an SUV from domestic automaker Chery—he made sure its plate ended with an odd number to complement the even-numbered Volkswagen Jetta he already owns. Friends who can't afford a second car, meanwhile, are carpooling. "Lots of people are planning to share their vehicles," Guo says. "They'll drive one person's car on the odd day and the other's on the even day."
Before it's here, it's on the Bloomberg Terminal.
LEARN MORE