Butcher, BakerCommodities Trader?
Even smaller food companies are using the futures markets to lock in prices, but it's a tricky strategy
Ben Levisohn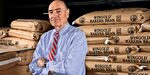 John F. Popp is a third-generation baker. But unlike his father and grandfather, the president of Aunt Millie's Bakery in Fort Wayne, Ind., must also act like a commodities trader to run his $200 mil- lion business. He watches the market for wheat futures on his computer and keeps his broker on speed dial. It's a dicey game, given the dramatic price swings. If he buys too high, his profits get pinched. "We want to protect ourselves from these huge spikes," he says.
Big food manufacturers such as Kraft (KFT) and Kellogg (K) have long used the futures markets to lock in prices for key product ingredients like wheat, corn, and soybeans—a practice known as hedging. In recent years, smaller players have followed the big boys' lead. The basic strategy entails buying a futures contract, or an agreement to purchase a commodity at a later date and a predetermined price. When the company goes to buy its supplies, it sells the contract—which has moved up or down with the commodity—and uses the proceeds to cover the cost of that purchase. By doing so, companies get a better sense of what their costs will be, which allows them to manage their business better. "It's like buying insurance," says Paul Leavy, chief financial officer of Reser's Fine Foods, a packaged-salad maker that hired an expert to develop a hedge for soybean oil.
But the futures markets have been especially unpredictable of late, owing to soaring prices on the underlying goods, supply shortages, a weak dollar, huge inflows of money into commodities, and other factors. In the first half of 2008, wheat futures, which are used as a hedge against the price of flour, moved 26 cents a bushel in either direction on any given day, compared with 4 cents three years ago. The story is much the same for other agricultural products. "These markets are behaving in ways we have never seen," says Sara Lee's (SLE) vice-president for procurement, Dave Brown.
The volatility can wreak havoc on profits. In the latest quarter, General Mills reported a $111 million loss on its hedges, compared with a $151 million gain in the previous period. General Mills (GIS), which reported overall earnings of $185 million, declined to comment.
TOO MUCH UNCERTAINTY
Even companies that are making money from their maneuverings find the volatility troublesome. ConAgra Foods' (CAG) trading arm, which tried to profit from the commodities market, had been one of the few bright spots for the packaged-food maker. But management didn't like the uncertainty of the business and in late June sold the group to a private equity firm for $2.8 billion, retaining a few traders for its in-house hedging activities. "We'll continue to manage risk," says ConAgra spokeswoman Teresa Paulsen. "But growth will come from our core business."
Some companies are abandoning the practice altogether. MGP Ingredients (MGPI), which provides flour, wheat protein, and other ingredients to food makers, had used futures contracts to hedge its costs. But doing so now, says MGP President Timothy Newkirk, would guarantee a loss on those goods. "I don't know how anyone goes about hedging in markets as volatile as this."
Before it's here, it's on the Bloomberg Terminal.
LEARN MORE