At Yahoo, a Threat from Within
Fleeing executives' gripes: the Microsoft saga, the Google deal, and cumbersome decision-making
Robert D. Hof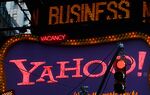 When Yahoo! (YHOO) co-founder Jerry Yang took over as CEO a year ago, the appointment drew praise from many employees. One Yahoo executive said at the time that the Net portal needed a tech visionary to compete against the likes of Google (GOOG) and Microsoft (MSFT). Today that executive, who requested anonymity then and now, has left, and so have dozens of others who no longer see a bright future. "I was so wrong," he says. "This thing can be saved, but not by the current management team."
Most of the attention on Yahoo in recent months has focused on external threats. Microsoft continues to explore a search deal two months after walking away from a $47.5 billion buyout bid. Speculation about a renewed offer helped raise Yahoo's stock about 3%, to 20.88, on July 2. Carl Icahn hopes to oust the board and kick out Yang. But Yahoo has to do more than repel the barbarians at the gate. No matter who ultimately runs Yahoo, the defections can't continue at their recent pace.
The steady stream of high-level departures includes three key exec­utive vice-presidents: data guru Usama Fayyad, search and ad-technology chief Qi Lu, and Jeff Weiner, who headed most of Yahoo's consumer properties. Several departed executives concede they collectively failed to get Yahoo back on track, so some needed to go. A sweeping reorganization on June 26 also removed a layer of management. "There has been dissatisfaction from some of the executives who didn't fit," says Mark Morrissey, senior vice-president for global ad products. "But there are situations where you have to make hard decisions and get focused."
Insidious Dynamic
Yet with so many people leaving, does Yahoo have enough of the right people—and can it attract enough new talent? The key problem: Although many employees respect Yang and Decker, others say they're starting to lose faith. Some are disappointed Yang didn't close the Microsoft buyout, which would have boosted the value of Yahoo's stock—and their options. Instead, Yahoo will let Google place search ads on a number of Yahoo pages, a deal some insiders believe undercuts Yahoo's own efforts. Others think President Susan Decker's reorganization is likely to yield little benefit. "There's a crisis of confidence," says one former executive.
The central complaint revolves around slow decision-making, a long-standing issue. New services still must run a gauntlet of meetings and approvals that can delay them for months. "It was difficult to get things done," says Greg Yardley, a product manager who left earlier this year.
Yahoo could be in for even more departures. One tech recruiter says he gets several résumés a day from Yahoo employees. "Once there is even a perception of an exodus, the dynamic becomes insidious and takes on a life of its own," says Roderick Kramer, a professor of organizational behavior at Stanford University's Graduate School of Business.
Some Yahoo executives say they're hopeful. They praise Yang and Decker's strategy to make Yahoo the first stop for consumers and a must-buy for advertisers, as well as their attempts to break up internal fiefdoms. "The kinds of changes we're making are fairly deep and structural and typically would have an impact in a 6- to 12-month time frame," Decker says. The question is whether investors, and employees, will grant Yahoo that much time.
Before it's here, it's on the Bloomberg Terminal.
LEARN MORE