Made-in-Korea Chevys for GM
General Motors' 2002 purchase of bankrupt Daewoo is looking smart as the Korean unit spearheads a drive to roll out smaller cars
Moon Ihlwan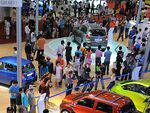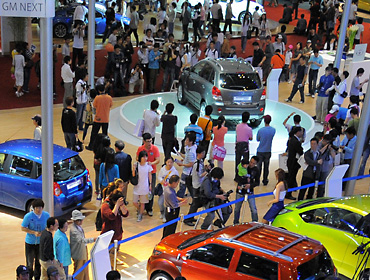 With oil prices in the stratosphere, Detroit's Big Three automakers are paying the price (BusinessWeek.com, 6/16/08) for concentrating so heavily on gas-guzzling trucks, SUVs, and luxury vehicles in the U.S. But General Motors (GM) executive Michael A. Grimaldi likes to point to one move that has turned out very well: The U.S. giant's takeover of major assets from bankrupt Daewoo Motor in 2002. The Korean operation is a crucial part of a global strategy that has enabled GM to tap local design and engineering talent specializing in smaller cars in Asia and Europe, giving GM a significant boost in small cars. Says Grimaldi, president and chief executive of GM Daewoo Auto & Technology, "It was a smart strategic decision."
For GM, the Korean subsidiary is growing in importance as North American consumers turn away from trucks and move back to smaller vehicles. The Korean team will spearhead GM's drive to roll out more fuel-efficient vehicles this fall. GM Daewoo is not only the hub for designing and developing mini and subcompact cars, but also the first manufacturer among all the company's brands to build the next-generation GM compact, a car based on a European-developed platform to be shared by the GM family.
A New Mini for Next Year
The new compact (BusinessWeek.com, 6/3/08) will replace the Chevrolet Lacetti and be shipped around the world. A U.S. variant will be built at GM's Lordstown (Ohio) plant beginning in mid-2010. The new Lacetti will be unveiled at the Paris Auto Show in October and be followed by the launch of two smaller high-mileage cars—both designed and developed in Korea.
Also making a debut next year will be a new mini based on the Beat, one of three concept cars GM unveiled at the New York Auto Show last year. GM Daewoo is developing a subcompact platform to replace the Chevrolet Aveo and the Corsa of Adam Opel, GM's European unit. The new Aveo and its variants, coming in 2010 to the U.S., Asia, and other parts of the world, are expected to lead their segment in fuel savings.
The compact marks a new beginning for GM, which celebrates its 100th anniversary in September. It will also be the first product that truly represents the company's new global vehicle development process. GM brands will share a platform developed by a designated hub for a certain segment, although there will be several variants catering to local tastes and needs. Under the scheme, Korea will be in charge of developing mini and small-car platforms; Europe the midsize and compact cars; Brazil the small trucks; and the U.S.—trucks, crossovers, and luxury vehicles.
Big Investment in Korean Unit
Few other countries offer better infrastructure for small cars than Korea. Balanced between standard-setting carmakers from high-cost Japan and low-cost Chinese makers with a reputation for subpar quality, GM Daewoo provides a sweet spot for GM, boast executives. "When you look at the growth that has occurred in China, other parts of Asia, Latin America, Central and Eastern Europe, and the type of products those markets were going to require, GM Daewoo was in the right spot," reckons Grimaldi.
The "just-right" formula for price and quality is proving a prosperous breeding ground for auto components. Korea is home to all but three of top 30 global part suppliers, and, in 2007, 17 local companies were selected from among GM's best part suppliers. That year GM Group purchased some $10 billion worth of parts from Korean suppliers, up from $2.6 billion in 2003.
Bo Andersson, GM Group vice-president in charge of global purchasing and supply chain, expressed satisfaction at the quality of Korean parts during his recent trip to Seoul and said his team would keep increasing purchases from Korea.
To build up the Korean unit's capabilities, GM has made serious investments. The company has spent more than $3 billion in the past three years to set up or increase GM Daewoo's engine plants, state-of-the-art transmission plants, and a comprehensive proving ground housing six laboratories, including wind tunnels and severe-temperature test facilities. In the past five years, the company has more than doubled the number of designers, from 70 to 150, and boosted the number of engineers from 1,500 to 2,900. GM Daewoo will spend another $3 billion over the next two years to develop and build new small cars.
Daewoo Bolsters China Presence
Already, the Korean unit has helped GM broaden its global reach. While its U.S. sales plunged 6.1%, to 4.51 million last year, GM's global sales rose about 3%, to 9.37 million vehicles, making it neck-and-neck with Toyota (TM). Of those, as much as 20%, or 1.89 million, came from GM Daewoo in one way or another and were sold in 150 countries. "Without the Korean unit, GM would have certainly looked much weaker," says Lee Hang Koo, auto sector researcher at government-funded think tank Korea Institute for Industrial Economics & Trade. "GM Daewoo makes the biggest difference between GM and Ford (F)."
The Detroit company has taken advantage of Korea's small-car strength to globalize its Chevrolet brand. Until three years ago, Chevy was best known for big trucks like the brawny Silverado pickup and gas-guzzling Suburban SUV in North America. But in the past couple of years, it has managed to eke out a presence in Europe, China, Russia, and other emerging markets with smaller vehicles, many provided by GM Daewoo. Last year, the Korean unit accounted for 53% of 1.84 million vehicles sold outside North America under the Chevy brand. It also shipped some two thirds of GM cars sold in China, in the form of component kits, in the past couple of years.
A big question is whether GM Daewoo can stay competitive against the fast-growing auto industry in China and other low-cost economies. Company executives say they now have a core designing and engineering expertise in Korea, where engineering is some 40% cheaper than in the U.S. A bigger and more immediate challenge comes from manufacturing. "GM Daewoo's most dangerous competitor is GM's Shanghai operation," says Kim Ki Chan, a business school professor specializing in the auto industry at the Catholic University of Korea. "If GM Shanghai's quality and productivity catch up with GM Daewoo's, then manufacturing jobs in Korea will be under threat."
Third Consecutive Year of Net Profits
Another challenge for GM in Korea is to increase its market share in the tough domestic market. The company is still No. 3 in Korea where Hyundai Motor and its affiliate Kia Motors dominate with a combined three quarters market share. Grimaldi set a goal of increasing his company's share to between 15% and 20% in 2012, from just more than 10% now, by completely replacing a current lineup of vehicles, some of which are still associated with bankrupt Daewoo.
So far, GM Daewoo has been a huge success story despite its lackluster presence in Korea. Thanks to GM's global strategy and growing consumer appetite for small cars, exports account for more than 90% of the Korean unit's sales. Although its primary role was to supply vehicles to other GM brands at razor-thin margins, GM Daewoo managed to post a third consecutive year of net profit in 2007, amounting to $532 million, down 8% from 2006, on sales of $12.3 billion, up 30%. "We have made a significant contribution supporting GM," says Grimaldi, "now we have to…strengthen our capabilities and competitiveness."
See BusinessWeek.com's slide show for more on GM Daewoo's recent efforts.
Before it's here, it's on the Bloomberg Terminal.
LEARN MORE