Track Your Company's Vital Stats with Dashboard Software
A dashboard serves up your company's vital stats at a glance
Ron Miller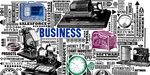 When Dan Lawson launched mortgage brokerage Lawson & Associates in 2002, he and then-partner Vickie Menkemeller were going it alone. There was a plus to being the only two employees: Keeping track of data such as sales contacts was a cinch. The duo used Sage Software's ACT! for customer relationship management (CRM), and as the company began to add more salespeople, it was fairly simple to incorporate them into the system.
But by the time the Campbell (Calif.) company was two years old, ACT!
could no longer keep up. Lawson had to use separate spreadsheets to track data, generating even more work. Worse, "I found I was looking in the rearview mirror rather than looking ahead," says Lawson.
The answer was to move the whole operation over to another CRM platform, Salesforce.com. Using Salesforce.com's "dashboard" function, Lawson can easily get a quick read on his business' vital stats. The dashboard pulls up data from Lawson's Salesforce.com files and even from QuickBooks, which Lawson's bookkeeper uses. It then presents that information in an easy-to-read series of charts and graphs. "The dashboard gives me a real-time graphical presentation of where my company is," says Lawson. "I can compare last year to this year. I can do statistical analysis and trend analysis.... I know what our net profitability is based on how many millions we do in a month." Last year, Lawson's 30-person company sold $400 million worth of mortgages.
Dashboards can "transform raw, meaningless data into useful, actionable information," says Boris Evelson, an analyst with Forrester Research who covers the dashboard market. A dashboard allows you to look at charts and graphs instead of reports and spreadsheets, and it can pull together data from areas as diverse as e-commerce sales and human resources. Dashboard functionality is available in CRM software such as Salesforce.com and Microsoft Dynamics CRM, as well as in enterprise resource planning packages from companies such as NetSuite and Zoho. If those don't give you everything you need, you can do what Lawson did and bring in data from additional applications such as QuickBooks.
Although it's possible to add even more customization with stand-alone tools from vendors such as QlikTech, TIBCO Spotfire, and InteSoft, that can quickly get expensive. The software can run into the tens of thousands of dollars. Then for every dollar spent on software, Evelson says business owners can expect to pay an additional $5 to $7 in customization services. That's why Evelson recommends that companies with fewer than 100 employees use a dashboard that's part of a package, rather than a stand-alone tool.
BIG-PICTURE VIEW
Evelson's recommended route worked for Bedford (N.H.)-based WhippleHill, which makes Web-based software to track student records and teacher schedules. But WhippleHill, with $6.5 million in revenues and 70 employees, didn't have a coherent system to keep its own company's data organized. It was using a combination of QuickBooks, Microsoft Dynamics CRM, and a homegrown time-tracking system. Revenue recognition from annual subscriptions took two to three days each month and a very large spreadsheet, says Travis Warren, WhippleHill's founder and president. "None of the systems spoke to each other," says Warren. "We had awful reporting, and it required lots of manual entry."
Late in 2005, WhippleHill began searching for a better way. Warren thought about using Microsoft Great Plains, an enterprise resource planning package, along with Microsoft Dynamics, but he wasn't certain that the two products would ever mesh perfectly. He didn't have that concern with NetSuite, and he liked its software-as-a-service model, which allows him to pay per user and per month. "If the system didn't cut it, we wouldn't be out a large capital investment," says Warren.
Now Warren uses the NetSuite dashboard to see everything from bank balances to new leads to open support tickets. Specific items on his single-screen dashboard include a graph of weekly new case totals for the previous 12 months, total open sales opportunities, expenses, and receivables. "Before Netsuite, we had five systems tracking this information," he says. "I was never able to get the big-picture view." Using dashboards lets business owners such as Lawson and Warren do just that.
Back to BWSmallBiz June/July 2008 Table of Contents
Before it's here, it's on the Bloomberg Terminal.
LEARN MORE