How to Find the Best Travel Deals
Where to find the best travel dealsand some indulgences along the way
Roberta Bernstein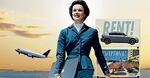 It used to be that a business trip brought to mind productive time away and a chance to order room service. Now, first thoughts are often of skimpy budgets, flight delays, and imaginative ways to skip the trip altogether. The reasons are all too numerous, and all too real. Expensive oil, heavy airline traffic, and a hotel room shortage are just some of the factors pushing business travel costs up six to eight percent this year, according to the National Business Travel Assn. Add the closings of multiple small carriers, proposed airline mergers, and advance ticketing requirements that work against business travelers, and we sorely need some good news.
There is some: It's easier than ever to find good deals. The Web is playing a big part, through sites such as yapta.com and wegolo.com, but be sure to strategize beyond your computer monitor. Maybe monthly meetings can be held via teleconference, or you might schedule corporate gatherings in lower-cost towns.
Then let your employees help. "The theory that business travelers don't care about costs because it's not their money is a lie," says Joe Brancatelli, owner and founder of joesentme.com, a site for business travelers. "Every [bit of] money spent on travel comes out of something, like a potential bonus." David Meyer, editor-in-chief of Business Travel News, even refers to a concept called "visual guilt." When employees book their own trips, he says, "They see more of the info and make much more economical choices than if they went through an agent."
On the following pages, we help you find the best travel deals, online and off, and we highlight a few ways to indulge yourself for those inevitable times when the airline gods are ruling against you. Add in some smart planning and some good luck, and your next business trip will be one well worth taking.
Back to BWSmallBiz June/July 2008 Table of Contents
Before it's here, it's on the Bloomberg Terminal.
LEARN MORE