Entrepreneurs Who Get Published
Some entrepreneurs find creative writing a fine stress relieverand maybe even an unexpected income stream
Louise Lee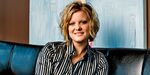 Three years ago, Carissa Reiniger was launching toronto-based Silver Lining to help small firms develop their business plans. But the ambitious 22-year-old held a deep and not-so-dark secret: She was in dating hell. She says she had been on at least 400 dates—most of them duds.
Reiniger saw that all those lousy dates opened up an opportunity beyond strategic partnerships and target markets. She could also write, humorously, about being single. Reiniger is both a contributor to and editor of Stories from Our Black Books, a volume she self-published in 2005 after e-mailing more than 100 women and asking for their dating stories. The book is about nice guys, toxic guys, bad breakups—you name it. "It's not male-bashing," says Reiniger, nor is it depressing. "The stories have a tone that make women laugh at the end."
Setting aside business development for plot development, Reiniger and other entrepreneurs have ventured into penning essays, novels, and even children's stories. With little if any training in creative writing, they find nonbusiness writing a release from the everyday stresses of running a company.
Stories of the "how I did it" variety can promote an entrepreneur's company, even when they don't sell well. But fiction writing, entrepreneurs say, provides an avenue for personal expression that business writing cannot. Monica Carter Tagore runs two-person design firm RootSky Creative in Shreveport, La., but she also has written three novels. Her most successful is the Christian-themed Sacrifice the One, a story of an estranged father and daughter who rebuild their bond. Her publisher, Urban Christian, says the book has sold about 10,000 copies since its 2007 release. For Dave Copps, CEO of eight-employee Dallas software company PureDiscovery, writing is an opportunity to shift gears. He says writing brings out "the kid in me." He has hired an illustrator and a freelance editor, and expects to self-publish his books and start selling them online in the next nine months.
As for Stories from Our Black Books, Reiniger says that she has sold 4,000 of the 5,000 copies printed, nearly all online. Retailing at about $25, the book has turned a nice profit over the $14,000 it cost to produce. But future book-related work, such as bringing a three-person play based on the stories from Canada to the U.S., takes a back seat to Reiniger's real job. "Silver Lining has taken off," says Reiniger, whose company now has 22 employees. "So I haven't put as much time into the book as before."
Back to BWSmallBiz June/July 2008 Table of Contents
Before it's here, it's on the Bloomberg Terminal.
LEARN MORE