Redirecting the Web's News Stream
Daylife's online aggregation model could help drive traffic to Old Media
Jon Fine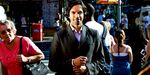 Thanks to the ongoing digitization of, well, everything, the economics of news has gotten onerous. But the optimistic view is that what the Web takes, it may one day give back. At least that's what those behind news aggregator Daylife put forth. I Daylife is one of many players that automatically assemble news from multiple sources and then slice and dice it in myriad ways. (Others in this space include Inform and Newser, which was founded by my occasional on-air sparring partner, Vanity Fair columnist Michael Wolff.)
Daylife does this on its own site, which features a number of interesting applications for dipping into the online news universe, and also powers subject-specific news feeds on clients' sites. These feeds enable sites to publish ever-updating links to rich and varied news stories and photos (including blog posts). Publishers using that service include Huffington Post and USA Today. London's Daily Telegraph is about to launch a Daylife-powered entertainment-and-gossip portal. Daylife generally charges $10,000 to $18,000 a month for this service, says company founder Upendra Shardanand.
MAKING LINKS MATTER MOST
The bigger guys can justify those dollars because it lets them create content-rich sites with minimal staff. (The Telegraph's gossip site may employ just one editor.) But Daylife is readying a much more accessible service, one with larger implications for the news ecosystem. This summer, Daylife will launch what Shardanand calls a "grab-and-go" service. This essentially enables anyone, anywhere, to build and customize Daylife-powered pages on virtually any topic, be it bird-watching or basketball, and fold them into their own sites.
The company is still mulling how to split ad revenue on the grab-and-go pages between Daylife and the sites that build them. But if the application and its underlying ethos take off—a big if, obviously—the distribution of news on the Web could become much more fluid, and news experiences much more omnipresent. The New York Times and the Los Angeles Times can be everywhere, including on each other's sites. And it will further define the Web's news economy as one driven by the link rather than the destination site.
"Publishers were struggling when they should have been thriving" online, says Shardanand, describing the motivation for forming Daylife. "Also," he adds, "there hadn't been a lot of [invention] around news online, compared to other categories, like e-commerce."
He's right, at least in that the Web has been unkind to established news organizations—which still provide much of the Net's source material. The collateral damage has gotten egregious enough to prompt Google (GOOG) CEO Eric Schmidt to say, in mid-June, that it's a "moral imperative" for Google to help newspapers. (But it's Yahoo that enlisted a consortium of newspapers to serve as preferred search partners—driving more traffic to the papers—in an initiative that debuts later this year.)
As for an online tide lifting all boats, well, newspaper giant McClatchy (MNI) just disclosed that its online revenues rose 11.9% in the first quarter. Data crunched by eMarketer senior analyst Dave Hallerman say that in the first five months of '08, online ad spending rose 21.4%—so McClatchy is losing share online.
And even this late in the game, some dances between news and online remain awkward. The current leadership of the Associated Press has said, and done, some smart things concerning their world's changing ways. But in June it still pulled a very 1990s move by ordering one Web site to take down quoted excerpts of AP's news stories, eliciting a predictable chorus of outrage from the blogosphere.
I'm far from certain that the simple solution Daylife proffers—ubiquitous news and more traffic directed to the online publisher—will lessen the tensions between news and online. But the notions are interesting. Its single lit candle is better than AP's legal threats—or anything else news organizations have come up with lately.
Before it's here, it's on the Bloomberg Terminal.
LEARN MORE