For DreamWorks, A Dream Deal
India's entertainment giant Reliance offers Spielberg and Geffen $600 million to start a studio
By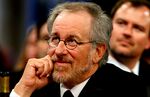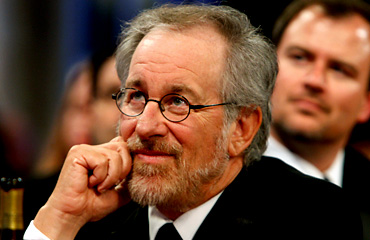 Only a few weeks back, Steven Spielberg was set to hook up with NBC Universal (GE), ending a yearlong drama that began when the superstar director and his financial wizard, David Geffen, decided to end a fractious relationship with Viacom's Paramount Pictures (VIA). Then, in early June, Spielberg's DreamWorks got an offer it couldn't refuse: India's entertainment giant Reliance ADA Group came calling with $600 million in cash to set Spielberg up with his own studio.
So NBCU is out of the picture, right? Not necessarily. This being Hollywood, things are more complicated. The Indians don't have the wherewithal to market and distribute the six or so films that Spielberg's soon-to-be studio plans to make each year. He still needs a major Hollywood studio to do that. The logical choice is NBC Universal, which gave Spielberg his big break and remains his top choice. But here's a spoiler: Fox (NWS) is also keen to cut a deal with Spielberg and Geffen, say several sources with knowledge of the situation. (DreamWorks, NBCU, and Fox had no comment.)
NBC Universal thought it had the deal sewn up. After all, say financiers familiar with the deal, the studio was ready to provide at least some of the funding to set up Spielberg's $1 billion studio, perhaps by structuring a private equity fund operated by GE. These insiders say Spielberg would have made most of his films for Universal, but could have made some movies elsewhere with Universal as a partner. But with Reliance backing DreamWorks, Geffen now can win Spielberg an even better piece of any movie he makes. Typically, Spielberg gets 40% of a film's revenues after it hits certain milestones. Reliance, eager to expand its Hollywood ties, will help foot the production costs. That allows Spielberg and his Indian partners to divvy up 92% of the take, after the studio subtracts marketing and distribution expenses.
NBCU still could make a good marketing and distribution partner for Spielberg. Its president and CEO is Ron Meyer, one of his former agents. Spielberg still works on Universal Studios' back lot, in the Adobe-style complex built for him after his 1982 megahit, E.T. The Extra-Terrestrial.
But complicating that decision are persistent rumors that GE aims to sell its entertainment properties. For Hollywood biggies, stability is crucial, and new owners equal uncertainty. GE CEO Jeffrey R. Immelt tried to put the matter to rest in his annual letter to shareholders in February: "Should we sell NBCU? The answer is no!" he wrote. "I just don't see it happening. It doesn't make sense." GE won't comment, but insiders say Immelt has personally assured Spielberg the studio isn't for sale and remains confident he can close a deal.
That hasn't stopped Geffen and Spielberg from fielding offers from other studios. The most intriguing so far is from Fox, considered one of Hollywood's strongest marketers. Spielberg worked with Fox on the 2002 film Minority Report, and Rupert Murdoch has become fast friends with Geffen; they often yacht together. One possible strike against Fox: Geffen may also be looking for a studio willing to buy a controlling stake down the road in the publicly traded DreamWorks Animation SKG (DWA), which Spielberg and Geffen control with DreamWorks Animation CEO Jeffrey Katzenberg. Fox already has an animation studio; NBCU could use one.
Spielberg likely will pick his future home by Aug. 31, when he is required under his current deal with Paramount to give notice so he can leave in late October. Spielberg usually spends the summer recharging his batteries in the Hamptons. When he returns to work, he'll have rewritten more than his next movie.
Before it's here, it's on the Bloomberg Terminal.
LEARN MORE