Goldman's Profit Prowess
As Goldman Sachs' latest results demonstrate, a worldwide financial crisis isn't tripping up the Wall Street heavyweight. So how does Goldman do it?
By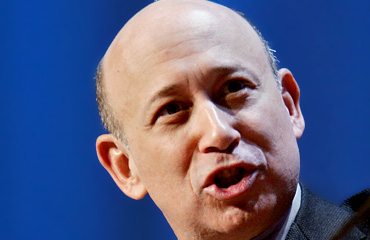 Goldman Sachs Group (GS) retains its reputation as a financial magician after the firm somehow pulled a $2.09 billion profit out of one of the roughest quarters in Wall Street history.
Key rivals faltered, with Bear Stearns collapsing in March and Lehman Brothers (LEH) posting a $2.8 billion loss on June 16. By contrast, Goldman Sachs blew away many analysts' expectations on June 17 with its quarterly results.
"This quarter demonstrates [Goldman Sachs'] ability to thrive in all market environments and to capitalize on competitors' weakness," said Wachovia's (WB) Douglas Sipkin. Goldman "continues to navigate the current market turmoil better than its peers," said Keefe, Bruyette & Woods (KBW) analyst Lauren Smith. "We expected a solid quarter," wrote Credit Suisse (CS) analyst Susan Roth Katzke. "We got even more."
Goldman's earnings per share were $4.58, while on average analysts expected earnings of $3.42. Revenues of $9.4 billion rose 13% from the previous quarter.
But figuring out exactly how Goldman Sachs succeeded while other rivals failed? That's a trickier task. For fear of tipping off their rivals about investment and trading strategies, Wall Street banks are intentionally vague about their results.
"Strong Risk Management"
For example, revenue from "principal investments," at $725 million, was more than double what many analysts expected. But aside from a $214 million gain from an investment in the Industrial & Commercial Bank of China, Goldman said little on how it raked in so much.
Investment banking revenues jumped 44% from the previous quarter, as the firm's equity underwriting business more than tripled.
Goldman's fixed income, commodities, and currency trading operations—a broad category that covers a quarter of the firm's revenues—actually fell 24% and missed some analysts' estimates. However, in fixed income, Goldman's writedowns from bad debt—a problem that has bedeviled financial firms around the world—totaled just $775 million, compared with many estimates of more than $2 billion.
In a tough environment, Goldman's chief advantage is "strong risk management," says Morningstar (MORN) analyst Ryan Lentell. The firm appears to have made plenty of failed investments or bad bets, but those losses never were allowed to outweigh strong business elsewhere. Many Wall Street banks and brokerage houses are still seeing strong revenues in many areas, but bets on mortgage-backed securities or other complex debt instruments are swamping the rest of their balance sheets. "Goldman has not made the same mistake," Lentell says.
"We're defensive risk managers, working to ensure that our franchise and reputation are protected," David Viniar, Goldman's chief financial officer, told analysts on June 17.
Volatile Environment Remains
Goldman also gets an advantage from the trouble at its competitors. For example, Goldman has earned large fees by raising capital for banks and financial institutions hit with large credit losses. The implosion of Bear Stearns also reduced brokerage competition. Goldman is "probably stealing a lot of the Bear Stearns prime brokerage business," says Morningstar's Lentell. Viniar said the firm is gaining market share "across the globe."
Despite the favorable results, Goldman's shareholders weren't celebrating June 17. On a tough day for financial stocks, Goldman shares dipped late in the day to end 1.5% lower at 179.44. That market reaction reflects the fact that shares are still up 7.31% in the past five days: Confidence has grown that Goldman will successfully navigate, and even profit from, the credit crisis.
This "Midas touch" reputation may prove to be one of Goldman Sachs' biggest challenges in the coming months. By disclosing so little about their strategy and holdings, Wall Street firms make it tough for investors and analysts to predict results. But equity and credit markets can be volatile. Investment banking revenues can vary wildly, with appetite for mergers and acquisitions waxing and waning.
For the long term, Goldman may have proved its valuable attributes, which Credit Suisse's Katzke lists as "management strength [and] risk management expertise, breadth of the business mix and client relationships." But in the short term, an unpredictable financial environment will make it difficult for Goldman to always meet investors' high expectations.
Before it's here, it's on the Bloomberg Terminal.
LEARN MORE