Oil Prices: Likely to Stay High
The International Energy Agency's monthly Oil Market Report predicts no relief, as OPEC nations cannot or will not keep up with demand
Stanley Reed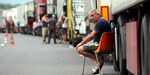 Don't expect any relief from today's sky-high oil prices. That was in essence the tough message from the International Energy Agency's monthly Oil Market Report, released June 10. The Paris-based energy watchdog was skeptical of the current tendency to blame speculators for oil's sharp surge saying, "Abnormally high prices are largely explained by fundamentals." While it cut its world-demand growth forecast to just 800,000 barrels per day for 2008, the lowest since 2002, it also reduced its expectations of new supplies from non-OPEC countries by about 200,000 barrels per day, to about 445,000 barrels per day this year.
That means the balance of growth has to come from OPEC, which has been unable and/or unwilling to increase capacity fast enough in recent years to keep up with increases in demand. In fact, OPEC's spare capacity—the extra crude it could produce if necessary—has dwindled back below 2 million barrels per day for the first time since the third quarter of 2006, the IEA says.
That will likely make the hair-trigger markets even more sensitive to potential outages that could be caused by hurricanes on the U.S. or Mexican Gulf Coast, or political tensions from Iran to Nigeria. "Higher prices are needed to choke off demand to balance the market," the IEA said. On cue, U.S. crude, which had declined on June 9 following the June 6 record of $139.12, rose by 2.26%, to $137.00 per barrel, Reuters reported.
Cheap Fuel in Emerging Markets
Today's oil market is really the story of two different worlds: the industrialized West and Japan—where soaring prices are killing off demand; and the OPEC countries, China, and some other emerging markets—where still-rapid economic growth is outweighing any impact of higher prices. In many of these regions, including China and the Middle East, fuel is sold at a fraction of its world price, which encourages consumption. In Venezuela, for instance, gasoline goes for about 12¢ a gallon (BusinessWeek.com, 5/23/08).
In addition, the increasingly wealthy populations of these countries are just now buying cars and other energy-consuming machines and appliances. The IEA expects a sharp 494,000-barrel-per-day fall in North American oil consumption as airlines cancel flights and mothball planes, and car owners cut back on their driving. But this drop will be offset, the IEA thinks, by increases of 332,000 barrels per day in the Middle East—where a youthful driving culture is thriving on giveaway gasoline—and by 581,000 barrels per day in Asia. Latin America, too, is growing rapidly as a consumer, with an expected increase of 241,000 barrels per day. The agency doesn't foresee China or OPEC countries, which can afford to subsidize prices, initiating more than token price increases in the near future. One exception is Iran, which has reduced gasoline consumption through a rationing scheme.
Some respected analysts are predicting a fall in prices. Longtime bull Edward Morse of Lehman Bros. (LEH) has compared the current oil boom to the dot-com era of the late 1990s. "We are seeing the classic ingredients of an asset bubble," he wrote in a recent note.
But the market remains very hot and there are still lots of experts predicting ever higher prices. Gazprom (GAZP.RTS) Chief Executive Officer Alexei Miller said on June 10 he expected oil at $250 per barrel in 2009. The tension between the damage that high prices are doing to a wide range of economies and the continued strong consumption in oil-producing countries and China seems likely to continue for at least several months.