Fixing Fishman
How a routine packaging redesign at the high-end music equipment maker kick-started a companywide turnaround
Matt Vella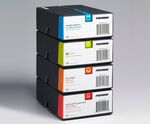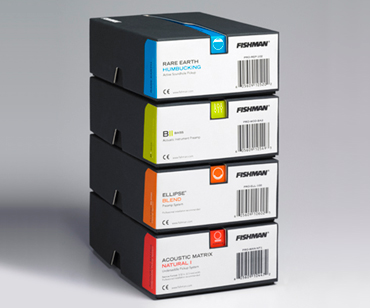 Its name may not be widely known among the unmusical majority. But Fishman Transducers is a company cherished by professional musicians such as John Mayer, Dave Matthews, and Sheryl Crow. From modest headquarters in Wilmington, Mass., Fishman's 70 employees obsessively chase ever-clearer, purer sound quality, manufacturing all manner of acoustic music gear, including the preamplifiers and pickups that enable acoustic guitars to "plug in."
But two years ago, Fishman executives realized the company was in trouble. Its products dominated, but in just a few, narrow categories. Most of their designs came prepackaged with brand-name guitars made by other manufacturers, such as Martin Guitars. Competitors, meanwhile, were crowding the market with derivative—even copycat—products, threatening Fishman's market share. Worst of all, the company's own-brand products were getting lost in large, overcrowded music retailers. "We just needed to change," says Jason Cambra, Fishman's COO.
So Fishman kicked off a design-driven turnaround that has seen executives rethink every part of its business—and which executives credit with an 18% jump in overall sales last year. (A privately held company, Fishman won't break out specific sales figures, although it grosses about $14 million annually.)
A Sleek, Unified Look
Fishman began by creating a larger ecosystem of equipment that would "finish the signal chain," according to Cambra. That's music speak for being involved in every step of the music-making process, from providing the sensors that first capture and transmit a guitar chord to the pedals that allow musicians to alter sound while onstage. "We wanted more products, but we also wanted to reach a different population of new consumers," adds Cambra of the move, which was intended to familiarize consumers with the Fishman brand name. The company has launched 15 new products since 2006, including new amplifiers and acoustic-effects pedals.
Oddly enough, the steady stream of new wares left Fishman with one big problem: its presence at retail. Fishman's goods already came in a dizzying array of boxes and containers that made little sense to the employees assembling them, let alone harried sales clerks or consumers. Given that music supply stores are commonly cacophonous, chaotic places, with most salespeople staying only three to six months, Fishman had to work out a way to cut through what Cambra jokingly calls the "disorganized mayhem" of music retailers.
Packaging became the focus. Together with Catapult Thinking, a Boston innovation consultancy, Fishman developed a system composed of four outer boxes and four internal trays designed to accommodate the entire range of products. All the boxes adopted a uniform look and feel: an elegant black exterior with a trim band of color—red, orange, blue, or green—denoting the type of equipment within. "We wanted to use the packaging to shed that image of Fishman as an older, sepia-toned, acoustic, sitting-on-my-front-porch company," says Catapult partner Jeff Pacione of the boxes' stripped-down, high-tech aesthetic. They also wanted to replace the previous jumble of boxes, which appeared to come from four or five different companies, not one solid brand. In 2006, for instance, Fishman's transducer and preamplifier line of products had as many as 40 different box designs.
The strategy wasn't merely a matter of aesthetics. The new scheme's simplicity reduced the cost of manufacturing and assembling the packaging, improving the company's profit margins. Previously, Fishman's myriad designs forced it to order boxes in runs of 2,000 or 3,000—far too few to get volume discounts. Since the redesign, it has been able to order quantities of 50,000 to 100,000. The new designs also let Fishman's own salespeople explain the product line more quickly and coherently to store owners. "The overall result was to make the products easily recognizable for busy clerks, all while reinforcing the brand as a premium, high-end product," says Cambra.
Packaging Takes the Lead
Then something unexpected happened. Fishman's new packaging began to influence the company's other endeavors. "Surprisingly, the packaging gave us a new sense of who we are," says Cambra. The clean, upscale design became a shorthand for the company's mission at large. A redesigned trade-show stand, advertising, and corporate collateral modeled on the new packaging were unveiled this January at the National Association of Music Merchants (NAMM) show in Anaheim, Calif.
Fishman also took the wraps off its first product to be influenced by the redesign, the AFX Chorus Acoustic Effects Pedal, a device that lets musicians tweak the tone of the sound produced by their instruments. Cambra says the refined-looking AFX is its first product to apply the simple, high-contrast design thinking of the packaging to the industrial design of the physical equipment. "The sleekness of the packaging and simplicity of the design are something we want to translate to all our products," he says.
Of course, to make the most of its newfound aesthetics and self-image, Fishman will have to broaden its scope to include all of its new future products. But Fishman's case provides an object lesson in how design can help companies—even small outfits in niche markets—coalesce around common goals. "It was a packaging project that was quickly couched in a much larger issue," says Catapult's Pacione. "Packaging essentially became an opportunity to set the change of strategy into motion."
Before it's here, it's on the Bloomberg Terminal.
LEARN MORE