India: Soaked by Oil Subsidies
Its state-controlled companies are losing a lot of money, and private rivals can't compete
Manjeet Kripalani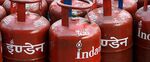 You'd think Sarthak Behuria, chairman of Indian Oil, would be one of the world's happiest executives. His state-controlled company, with $59 billion in revenues, is India's largest refiner of oil into such products as gasoline and diesel, which are eagerly bought by increasingly affluent consumers and expansion-minded companies. Its 17,800 gas stations are ubiquitous on Indian roads.
Yet Behuria, far from raking in the profits, is struggling to save his company from imminent bankruptcy. Indian Oil is running losses of $76 million a day, and will run through its line of credit of $21.4 billion by July. That's because the government has insisted that Indian Oil subsidize all the gasoline, diesel, and cooking oil it sells, so much so that prices are a third cheaper at the pump in India than they are in the U.S. Since the oil it purchases abroad is so much more expensive than what it sells at home, Indian Oil basically loses money every time it makes a sale. So do the two other state-controlled oil companies, Bharat Petroleum and Hindustan Petroleum.
To defuse the crisis, the government of Prime Minister Manmohan Singh raised fuel prices an average of 13% on June 4. That will not be enough to rescue Indian Oil, but it has already kicked off a political storm. The country's Communists and opposition groups are calling for nationwide strikes to protest the price hikes.
Political Backbone?
India's dilemma reflects one of the big distortions in the energy industry today: the widespread use of state subsidies to soften the blow for consumers in Venezuela, China, Taiwan, India, and beyond. The soaring costs of these subsidies are hammering government budgets in many emerging markets. Indonesia was so squeezed that it just reduced its subsidies drastically. Malaysia is doing the same.
In India, the political courage to terminate the subsidies is lacking. The country faces a slew of elections coming up this year—five in important states before December—as well as national elections in 2009. Remove subsidies? Unlikely. "It's a huge dilemma from the political management perspective," explains Subir Gokarn, Standard & Poor's chief economist for Asia-Pacific. (BusinessWeek and S&P are both part of The McGraw-Hill Companies (MHP).)
Meanwhile, the Indian market has suffered tremendously from the unexpected consequences of subsidies. Private players like Essar Oil and Reliance Petroleum had begun a major rollout of gas stations. But as oil prices began to soar, their higher, unsubsidized prices proved uncompetitive with the subsidized prices of such state-owned players as Indian Oil and Bharat. Unable to compete, Reliance Petroleum has shut down all 1,400 of its new gas stations, while Essar Oil has shuttered half its 1,250 pumps. Multinational Royal Dutch Shell (RDSA) has closed 40 out of 50 stations.
A Circular Road
Many executives at Indian corporations believe the subsidies are bad policy. "Removing subsidies will have a serious impact on the economy, but so will a large public deficit," says Venu Srinivasan, chairman of TVS Motor, a popular motorcycle maker. Yet even a small hike in fuel prices—particularly in the diesel oil widely used by commercial trucks—will push inflation higher. That would cut consumer spending and, of course, stoke voter wrath.
Delhi may keep cutting subsidies cent-by-cent over the next year to mitigate the political fallout. But those cuts might prove too little for India's oil companies, and way too much for Indians accustomed to cheap fuel.
Before it's here, it's on the Bloomberg Terminal.
LEARN MORE