Auctions on eBay: A Dying Breed
As consumers opt for fixed-price purchases, what happens to the company that perfected the art of online biddingand the scores of e-auctioneers?
Catherine Holahan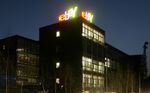 Bruce Hershenson, who auctions vintage posters online, is hanging up his eBay gavel. For almost a decade, Hershenson's business epitomized the e-commerce that made eBay (EBAY) famous. He sold rare, collectible, sometimes kitschy memorabilia in online auctions that had a starting bid of 99¢. But as the business of buying and selling over the Internet has matured, the thrill and novelty of auctions have given way to the convenience of one-click purchases. Hershenson will hold his last eBay auction June 3. "The auctions are nothing like what they once were," he says. "They won't ever come back."