Attention, Online Shoppers: Taxes Ahead
New York has e-tailers like Amazon collecting sales tax. Other revenue-strapped states may follow
Jena Mcgregor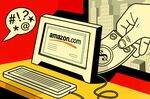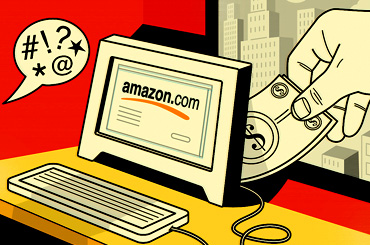 Jennifer Kahn usually began and ended her online shopping at one site: Amazon.con (AMZN). "I didn't think about it too much," says the Manhattan executive. But that changed on June 1, when the giant e-commerce outfit started collecting New York sales tax in response to changes in state law. When Kahn went to buy a mini-fridge recently, she ended up shopping around.
Savvy shoppers have long enjoyed a simple rule of thumb: buy from out-of-state e-tailers, save the tax. The Empire State is the first (and so far only) state to require online retailers to collect sales tax even when they have no "physical presence" in the state, such as a store, a warehouse, or even a sales rep. Amazon and rival Overstock.com (OSTK) say the law is unconstitutional, and each has filed suit against the state. "We've worked very hard not to become a tax collector," says an Overstock spokesperson.
They have reason to be nervous. More than a quarter of online users say that saving sales tax is a big reason for shopping online, according to Internet research firm Jupiter. (Come tax time, consumers are supposed to pay the tax themselves—but few do.)
While the debate over collecting sales tax has simmered between state governments and e-tailers for years, the slumping economy could help push the fracas to its boiling point. Twenty-nine states, including New York, have predicted revenue shortfalls in 2009. Tax lawyers say that could prompt states to follow New York's lead. "There may be a ripple effect," says Jon Zefi, a principal at accounting firm BDO Seidman, "which attacks the e-commerce business model."
New York amended its law to say that having a New York-based affiliate or associate—such as bloggers or other Web sites that link to an e-tailer and are paid a percentage of the sale—is tantamount to having a presence in the state. The law affects dozens of other online players such as diamond retailer Blue Nile (NILE) and electronics site NewEgg. While Amazon is collecting the tax, Overstock has taken a different route, choosing to drop its 3,400 New York affiliates instead.
Although Amazon insists the sting of lost sales will be relatively small, it clearly doesn't want New York to set a trend. Consumers are sure to notice the hit on bigger-ticket items. And after getting dinged with taxes online, consumers like Kahn could get used to shopping around. With Amazon's tax advantage gone, she went with the site that had the best deal: Staples (SPLS).
Before it's here, it's on the Bloomberg Terminal.
LEARN MORE