Dell Appears to Turn a Corner
Its fiscal first-quarter results exceeded Wall Street expectations, driving hopes that the turnaround is taking hold
By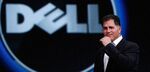 Dell's vaunted turnaround plan is showing signs of progress. Again. The PC maker surpassed Wall Street's expectations on profit and sales when it reported fiscal first-quarter results on May 29. The results fueled hope that efforts to revive growth at Dell (DELL) are finally taking hold, but the company will need to show further evidence of cost savings and sales growth to ensure the comeback sticks and to reverse a share slump.
Earnings for the quarter ended May 2 rose 3.7%, to $784 million, or 38¢ a share, vs. Wall Street's expectation of 34¢ a share. Sales rose 9%, to $16.08 billion, exceeding analysts' expectations of $15.68 billion. Leading the way were sales of laptops and servers, the computers that run Web sites and corporate networks. Those areas have been a particular focus since company founder Michael Dell reclaimed the reins as CEO early last year. Server shipments rose 21% and laptop shipments jumped 43%.
Dell's turnaround has been a long time in the making. The company suffered nearly two years of declining market share and slower growth through early 2007. Signs of improvement (BusinessWeek, 8/30/07) in the middle of last year were short-lived as rising costs and conservative spending by customers crimped earnings through early 2008. The shares were hit hard after Dell's last report (BusinessWeek, 2/28/08) and have lost 11% of their value this year, compared with a 5.4% decline in the Nasdaq Composite Index.
Giving Dell the Benefit of the Doubt
But for now, investors appear to be giving Dell the benefit of the doubt. Dell shares rallied in extended trading on May 29, adding 2.16, or 9.9%. They had risen 12¢, or 0.55%, to 21.81 in advance of the earnings report. "There's a significant amount of uncertainty for next 6 to 12 months," says Jayson Noland, an analyst at Robert W. Baird, who has a neutral rating on the stock and expects it to reach $22 in the next year. "They're going to get there, but it's still pretty early days."
To get back on track, Dell is attacking the PC industry's fastest-growing segments: consumer sales and emerging markets. Sales in Brazil, Russia, India, and China rose 58% and accounted for nearly 9% of first-quarter revenue; consumer sales rose 20%. At the same time, Dell is slashing costs. "We're doing one so we can do the other," CEO Dell said during a conference call with investors.
Shaw Wu, a senior analyst at American Technology Research, says Dell has been tackling a number of costly endeavors—amping up product design, adding compelling product features, broadening retail sales of its machines, and beefing up international operations. "Those all cost money," says Wu, who has a neutral rating on the stock. "They haven't detailed how much they need to spend. It's not all about cost-cutting."
Duking It Out in the Price-Sensitive Retail Market
Dell expanded beyond its traditional phone and Internet sales and began selling its computers widely through retail outlets last year in a bid to reverse a tailspin that led to the departure of then-CEO Kevin Rollins. Hewlett-Packard (HPQ) surpassed Dell in 2006 as the top PC supplier by gaining share in consumer and small and midsize business markets, which account for about 80% of PC shipments, according to Pacific Crest Securities.
Dell's products are now sold in 13,000 stores, including Wal-Mart Stores (WMT), Best Buy (BBY), Staples (SPLS), and Costco Wholesale (COST). Dell also signed up Suning Appliance, a consumer-electronics chain in China, which Dell predicted would become the world's biggest retail market for PCs.
But the march into retail has exacted a toll on profit margins. The average selling price of Dell PCs has been falling. It reached $1,470 during the first quarter. Gross margins were 18.4% of sales, down from 19.3% a year ago, and a bit less than analyst Wu says he expected. The U.S. superstores may be outlets for less-expensive machines than Dell is used to selling, says Wu. "They're driving volume, but it seems like they're driving a lot of lower-end volume."
The New CFO Faces Challenges
Part of Dell's challenge is that it's duking it out in the price-sensitive retail market while cutting costs to keep margins afloat. Dell is eliminating 8,900 jobs, or 10% of its workforce, as part of a goal of cutting $3 billion in spending each year by fiscal 2011. Dell is also chopping design, manufacturing, and materials costs. "The culture we have is we're cutting costs every day for the rest of the life of this company," said Chief Financial Officer Donald Carty.
Future fat-trimming will fall to new CFO Brian Gladden, a former General Electric (GE) executive Dell hired on May 19. Gladden, the company's third CFO in a year and a half, will take over when Carty steps down from the role June 13. Carty, who will remain on Dell's board, took the job amid a Securities & Exchange Commission probe that led Dell to announce last August that its finance staff had misstated numbers to inflate its results (BusinessWeek, 8/17/07). The company had to restate more than four years of sales and profits. The company has also been distracted by legal matters; a New York court found on May 28 that Dell's service and financing arms deceived consumers.
What's the prescription for Dell to complete its turnaround? First, the company needs to gain an even greater share of the fast-growing consumer and notebook markets. Just 18% of Dell's computer sales are to consumers.
Dell increased its retail PC market share in the U.S. to 8.1% in April, according to market researcher the NPD Group. But Dell still lags HP's 38.9% share. It also trailed Apple (AAPL), Acer, and Toshiba. Dell's share of notebooks in April was even worse: Dell at 7.6%, vs. 39.1% for HP. "They've done a good job for someone who for the past 20 years tried to put a stake in the heart of the retailers," says NPD analyst Stephen Baker. But it's taking time for Dell to learn how consumers buy in stores, and time its ads and incentives correctly.
Operating with Less Customer Information
Second, Dell needs to figure out how to operate with less information about its customers than it had when it relied almost completely on direct sales, and less ability to sell customers up to more expensive models, says Barry Jaruzelski, vice-president and lead marketing officer in the technology practice at consultancy Booz & Co. Selling through stores also makes it tougher to quickly put together discounts as component prices change. "They were always skimming the cream," Jaruzelski says. "The bigger they got, the more they had to go down deeper into the glass of milk."
There are positive signs on the horizon. Dell may be soon entering the market for popular ultra-portable notebooks like ASUSTeK Computer's Eee PC. CEO Dell was spotted at a conference in California this week carrying an unreleased, red mini-notebook bearing a Dell logo. "Everybody's looking at that category," says Roger Kay, founder and president of industry researcher Endpoint Technologies Associates.
And while Dell described the environment for corporate technology spending as cautious, CFO Carty said many orders would eventually be filled. "We haven't seen anything falling off a cliff here," he said.
Dell has pulled itself back from the precipice. Now, investors are waiting to see whether it can climb back to its former lofty heights.
Before it's here, it's on the Bloomberg Terminal.
LEARN MORE