China: Multinationals Hear It Online
From Tibet to Olympic torch protests to Sichuan earthquake relief, the Chinese blogosphere is giving companies an angry earful
by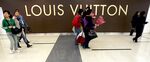 Was the Sichuan earthquake, which has killed tens of thousands of Chinese, some sort of retribution for the Beijing government's repression of Buddhists in Tibet? Actress Sharon Stone on May 24 suggested that it was. Ever since, angry Chinese have taken to the Internet to denounce the star of Basic Instinct and spokesperson for Dior (which belongs to LVMH Moët Hennessy Louis Vuitton) on blogs and online forums. "These kind of remarks deeply hurt Chinese people's feeling and are totally unacceptable," wrote a netizen calling herself Mariah on May 26 on a popular online site. Mariah added she plans to "boycott Dior's product from now on." To contain the damage, Dior China issued an apology and said it would "immediately" cut Stone from all China advertising. "We absolutely disagree with and feel regret for this comment," the company said in a statement.
LVMH (LVMH.PA) is just the latest multinational struggling to calm angry Chinese consumers using the Internet and text messaging to broadcast their grievances. McDonald's (MCD), KFC (YUM) and Motorola (MOT) have been among the companies pilloried via mobile-phone text messages and in the Chinese blogosphere for allegedly donating too little money toward earthquake relief, even though the companies have publicly announced hefty contributions. McDonald's, which even saw protesters briefly mill outside restaurants in Jiangsu and in Sichuan, announced it was upping its contribution to a total of $1.7 million. Nokia (NOK) issued four separate press releases detailing its total contribution of $7.6 million, plus a donation of 5,000 mobile phones.
The Net's Challenge Equals Its Opportunity
Earthquake relief is not the only hot-button issue. Since the outbreak of anti-Beijing demonstrations in Tibet in March, the Chinese blogosphere has been singling out multinationals investing in China for real or perceived slights, even though many companies have adopted nationalist-themed ad campaigns to capitalize on Olympic fever (BusinessWeek.com, 5/28/08).
After rumors that executives of retailer Carrefour (CARR.PA) supported Tibetan independence spread on the Net in April, protesters gathered outside stores in Beijing, Kunming, Wuhan, and Dalian. LVMH was targeted online with calls for a boycott of the French luxury brand following the disruption of the Olympic torch relay in Paris. Even Coca-Cola (KO), a sponsor of the relay and the Beijing Games, got ripped into by bloggers in April after a Chinese student in Germany saw an old print ad by the soft-drink giant showing Tibetan monks, which some Chinese netizens figured indicated support for Tibetan independence.
China's Internet, now the world's largest with more than 210 million users, is proving as much a challenge as an opportunity as brands more and more get battered online. The 49 million Chinese bloggers and 75 million regular BBS, or online bulletin board, users put up an average of 10 million new posts a day. And online forums on industries and brands ranging from cosmetics, mobile phones, software, laptops, and autos are proliferating. So-called Internet influencers—those bloggers or BBS posters who have developed a loyal following—reign supreme, sometimes able to derail a new product launch with a single posting. "Since Internet content posted by users can't be controlled, most companies are afraid of the Net," says Song Zheng, executive chief editor of Tianya.cn, the Chinese online forum in which Google (GOOG) is an investor, in an e-mail response to BusinessWeek.
National Pride Is Surging
The phenomenon isn't new. Toyota Motor (TM) was rapped back in 2003 for an ad showing Chinese lions bowing to and saluting its Prado SUV, while Nike (NKE) got in trouble for a 2004 television ad that showed NBA star LeBron James beating up Chinese dragons. Not all of the complaints are about politics. In 2006, computer buyers angry at Dell (DELL) for allegedly poor service found like-minded Chinese in online chat rooms (BusinessWeek.com, 8/3/06).
But with Internet users growing at more than 50% a year—and tensions in China running high because of Tibet, the Olympics, and now the earthquake—the scale of the bashing this year is unprecedented. French automaker PSA Peugeot-Citroën (PEUP.PA) apologized in January for what was meant to be a humorous Citroën advertisement featuring a photo of a scowling Mao Zedong. German sportswear maker adidas (ADSG.DE) was similarly contrite after a Chinese blogger discovered its new handbag featured a design combining the Chinese flag with the company logo. "The product was pulled from the marketplace," says Erica Kerner, director of the Beijing 2008 Olympics Program for adidas. "There was no intent to do anything that was in any way disrespectful. It was meant to be a celebration of the Games and of the Chinese spirit."
What's driving all the anti-foreign company venom? Surging nationalism is a key element. And proud Chinese youth emboldened by the upcoming Beijing Olympics are ultra-sensitive to any hint that companies aren't showing proper respect for China and the Chinese people. "Everyone should remember these are immoral companies," said the most widely distributed text message accusing foreign companies of not supporting the Sichuan earthquake relief. "Love China! Support Chinese products! China will be stronger!"
There is no evidence yet to suggest that all the negative buzz is affecting sales. But with so many companies counting on the growing Chinese market to power their profits now and in the years ahead, it's not surprising that nobody is ready to take a chance.
See BusinessWeek.com's slide show for a look at 10 companies that have been stung by China's blogosphere.
Before it's here, it's on the Bloomberg Terminal.
LEARN MORE